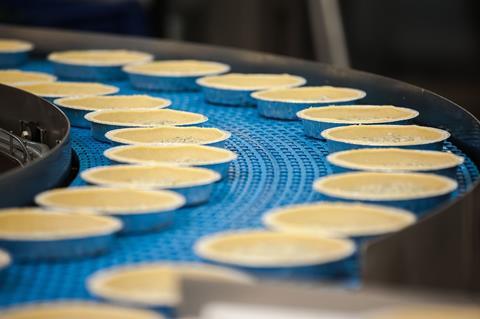 Private equity firm PAI Partners is positioned to create a chilled foods giant after acquiring Addo Food Group and Winterbotham Darby.
The two businesses will be brought together to create a 'leading UK chilled food platform', PAI said, but will continue to run separately with the management teams remaining in place.
Deborah Bolton will continue to head up Addo as CEO while Steven Higginson will remain CEO of Winterbotham Darby. Paul Monk, who is currently the executive chairman of both businesses, will stay on as executive chairman of the newly created platform.
Both companies benefit from high calibre management teams with a strong track record in product innovation, operational excellence, and building long-term customer relationships, PAI said. It added that by bringing them together under one platform, the management teams will benefit from the sharing of best-practices, NPD and supply chain initiatives.
Addo's portfolio includes Pork Farms and Wall's with recent product innovation including fajita slices and a chicken snacking roll range. It has five locations across the UK – Riverside and Tottle bakeries in Nottingham, Palethorpes bakery in Shropshire, and Poole bakery and Dorset Foods in Dorset.
Winterbotham Darby's brands include plant-based brands Squeaky Bean and Vivera while its bakery range includes brioche, waffles and crepes which are produced in France and Belgium as well as pastel de natas, which are made in Portugal.
PAI said both Addo and Winterbotham Darby have experienced strong growth in recent years driven by supplying high quality own label and branded products to UK grocery customers, as well as to the convenience, foodservice and B2B sectors.
Colm O'Sullivan, partner at PAI Partners, said: "We are delighted to be investing in these two leading UK chilled food businesses and very excited to start working with the existing management teams to continue to grow their businesses and support them in doing what they do best – delivering innovative, high quality products to consumers."
Paul Monk, executive chairman of the newly formed platform, added: "By bringing Addo and Winterbotham Darby together, there is a genuine opportunity to create the best added value chilled foods company in the UK. That is certainly our ambition and I am delighted to have the support of PAI Partners in pursuing this objective."
The completion of the transaction is subject to customary regulatory approvals.
The news comes just a few weeks after private equity firm Endless acquired Hovis for an undisclosed sum.