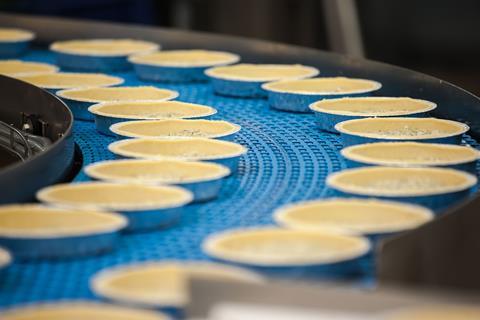 Workers at Nottingham's Riverside Bakery are being balloted on potential strike action over a pay dispute with parent company The Compleat Food Group.
Running from 22 February to 8 March, the ballot involves more than 150 workers at the bakery, which produces quiches, flans and savoury tarts for major retailers including Tesco, Asda, Sainsbury's, Aldi and Marks & Spencer.
According to union Unite, the workers have received a pay offer that would leave them worse off because of reduced overtime and premium rates.
"This offer is a pay cut disguised as a rise," said Sharon Graham, Unite general secretary. "It would leave our members, who are already struggling with low pay and soaring inflation, worse off. I doubt customers will be impressed to learn that the quiches they buy in Sainsbury's, Marks & Spencer and other supermarkets are being made by workers on the breadline.
"Riverside Bakery should be aware that if our members vote for strike action, Unite will have their backs with all the support they need," Graham added.
Riverside Bakery is part of Addo Food Group, which was bought by private equity firm PAI Partners in November 2020. In October 2021 the owner merged Addo with another of its food manufacturing businesses, Winterbotham Darby, to form The Compleat Food Group. In December 2021 Wrights Food Group was added to Compleat line-up.
"Riverside Bakery and their new owners, PAI Partners, can well afford to ensure that their already low paid workers' financial woes are not further increased," said Cheryl Pidgeon, Unite regional officer.
"With the rising cost of living many will be plunged – if they are not there already – into in-work poverty under the current pay offer. Riverside Bakery need to put forward a deal our members can accept before this dispute escalates further."
A spokesperson for The Compleat Food Group said a "very favourable offer" of an increase to hourly rates had been made to the workers after "extensive talks" but was rejected by the union.
"To enhance the previous offers, the final offer from the business included the fixing of overtime premiums at the 2021 rates. This was a move to further enhance hourly rates and increase differentials in advance of the forthcoming increase to the national minimum wage," the spokesperson added.