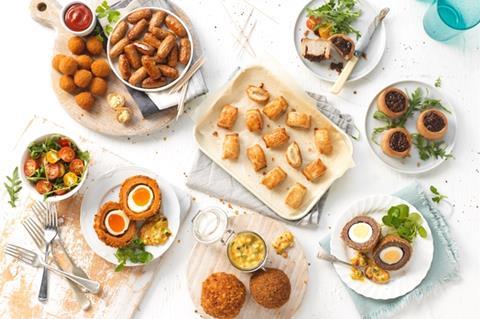 Addo Food Group and Winterbotham Darby have been joined under the umbrella of The Compleat Food Group by owner PAI Partners.
The private equity firm's acquisition of Addo, which manufactures Wall's Pastry, and chilled food specialist Winterbotham Darby was first announced last November, with the two companies initially being run separately with their management teams remaining in place.
However, the latest move by PAI Partners will see the two businesses come together under a 'matrix organisational structure'. The owner said the formation of the new company would help the group to 'strengthen its plans to become the UK's number one chilled prepared food company'.
"This is an exciting moment for the group," said Paul Monk, executive chair of The Compleat Food Group. "We will be able to better serve our customers, provide more opportunities for our colleagues and offer a greater range of products.
"Our new name demonstrates the group's passion for food whilst providing a platform for future category growth and acquisitions."
The new group matrix structure would enable the company to "benefit from a dual focus on our key product categories and functional expertise", Monk insisted.
"It reflects our desire to create the best possible combination of the former Addo and Winterbotham Darby businesses, bringing us all together as one company," he added.
Just last month, Addo unveiled a new brand called Carnival Kitchen, aimed at tapping into demand for international cuisine with a selection of pies, filled flatbreads and bites.