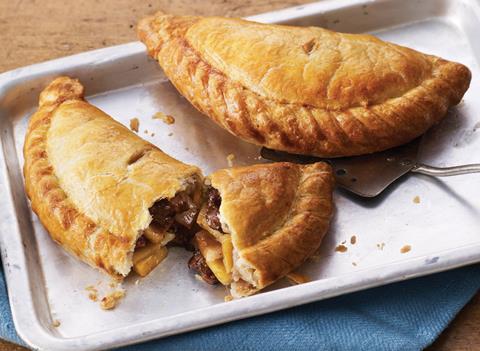 French desserts and snacks supplier Groupe Boncolac has acquired Cornwall-based pasties and pastries maker Proper Cornish.
The deal is expected to enable Proper Cornish, which was established in 1988, to expand into other markets including Europe. Currently reporting a turnover of £26m, the business was named Bakery Manufacturer of the Year at the 2020 Baking Industry Awards.
Operating from a newly refurbished 58,000 sq ft bakery in Bodmin, the business supplies branded and own-label products to a major retailer, independent retailers, specialist pasty shops, the education sector, sporting stadia, major contract caterers and wholesalers.
The existing senior management team will remain in place at Proper Cornish, led by managing director Chris Pauling.
"We've worked hard to build Proper Cornish to where it is today, and we just know there is so much more potential," he explained.
"As a founding member of Proper Cornish, I was extremely keen to ensure we found the right partner to take the company to the next level, and I'm confident that Groupe Boncolac is that partner; their brand and people ethics, and their product quality reflect those of Proper Cornish."
Read: Why Proper Cornish longs for a return to the 'old normal'
Groupe Boncolac began trading in the 1950s and supplies desserts and cocktail bites from four factories in France. Its products are sold in more than 30 countries to retail and foodservice.
In 2022, Boncolac management conducted a buy-out to become a fully independent business, with ambitions to become a European leader in frozen snacks and desserts. Last September it made its first acquisition with Mag'M, a French premium macarons supplier based in Nantes.
Boncolac said the UK has been a focus for development, and it established Boncolac Ltd in 2015 to grow operations in the UK, serving retailers and foodservice distributors.
"We are thrilled to welcome Proper Cornish," added Groupe Boncolac CEO Alexandre Vigneron. "I have been impressed by the quality of the management team, as well as the great product positioning with respect to the traditional manufacturing techniques.
"We are looking forward to starting a fruitful collaboration between our companies in the UK and abroad."