Sponsored by

The winner of Bakery Manufacturer of the Year at the Baking Industry Awards 2020 should be an ambitious business striving for growth and high standards at all times.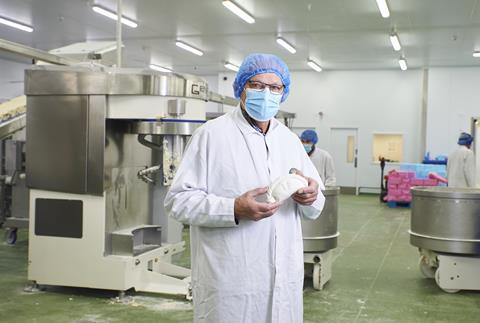 Winner: Proper Cornish
Based, as the name suggests, in the heart of Cornwall, Proper Cornish was formed in 1988 by three sons of the county, Phil Ugalde (pictured) and brothers Dave and Chris Pauling. The trio had become disillusioned with commercially made Cornish pasties.
On a mission to bring more authenticity to the market and armed with their own unique recipe, handed down through the generations, they started out with a handful of family members making just 100 pasties a day from their kitchen table.
Over 30 years later, the company is still hand-crimping every pasty it makes – except the numbers are usually more in the region of 50,000 to 60,000 a day.
Proper Cornish employs 235 staff and uses potatoes grown just seven miles from its base, with the swede and onions grown 30 miles away.
The company's new 55,000sq ft bespoke bakery and adjoining office block was opened in 2019. This allowed all staff to now work under one roof in a purposely designed space, as opposed to being split across seven different units as they were previously. The new bakery has been designed to maximise production flow and staff welfare facilities have also been improved, with the opening of a subsidised canteen.
What's more, the site has been built with expansion in mind. Growth plans are split across Proper Cornish branded sales and own label opportunities. The company reports a rising demand for its range, as the fillings can be easily adapted and developed to meet emerging trends.
Already servicing a range of markets, from specialist pasty chains, multiples, education, health, sports and leisure, through to tourism and travel, the company's plans include breaking into the export markets.
Proper Cornish was the outstanding winner for all judges who said its tremendous year-on-year growth was "truly impressive".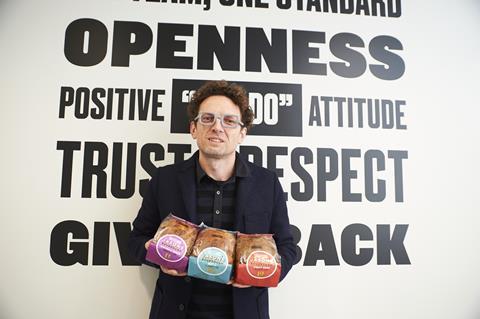 Finalist: Geary's Bakery
Based in Leicester, Geary's Bakery has a family history that goes back to its first opening in 1906. Today, the business is run by Jason Geary (pictured), the fourth generation of the family to lead the bakery. Recipes have been passed down through the generations, with sparks of individuality added along the way.
While Geary's has its foundation in tradition, it's not afraid to try something new, which is reflected in the recent launch of a new brand, Jason's 'Ciabattin' Sourdough. Initially rolled out exclusively to M&S, the bread is baked using a 24-hour fermentation process and described as a classic ciabatta mashed up with a sourdough process.
The sourdough comes in three variants: White, Grains & Seeds, and Craft Beer (using Vixen Copper Ale, a local Leicestershire beer from Charnwood Brewery). Geary's also produces breads baked in small batches for other major retailers, including Aldi.
Geary's was described by the judges as a "wonderful example of how to do things differently and do them well".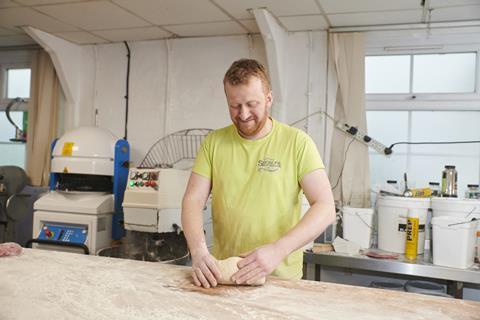 Finalist: Seasons Bakery
Run by husband and wife team Daniel and Charlotte Nemeth, Seasons operates on a strict environmental basis. This means 99% of waste is recycled, and anything that can't be recycled gets returned.
The 37-strong team produces sourdoughs, artisan breads, cakes, pastries, pies, cream cakes, traybakes and more. Each department creates products from scratch and apart from the use of mixers, every step is completed by hand.
Seasons has its own patisserie tournier who singlehandedly produces over 2,000 croissants and pastries every week. The company's pie maker and apprentice use pastry made from an old family recipe passed down the generations.
The Yorkshire Dales-based bakery has employed 18 new members of staff across its two sites over the last year, including apprentices. Every member of staff stayed employed during the pandemic as Seasons ensured it stayed open to carry on supplying its community.
The judges were impressed with how quickly Seasons adapted when Covid hit, particularly with the initial loss of much of its wholesale business.