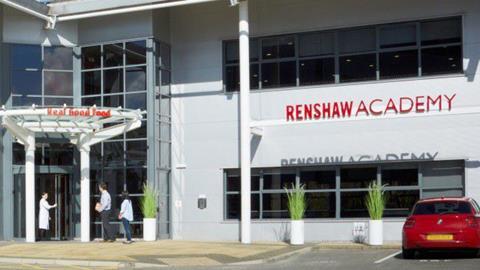 Real Good Food is embarking on a 'radical programme of reform' to reduce costs and protect revenue as it faces a 'very challenging and loss-making year' ahead.
The business, which owns cake decoration specialists Renshaw and Rainbow Dust Colours, reported a revenue increase of 8.3% to £40.4m for the year ended 31 March 2022 with adjusted EBITDA reaching £700,000 – up from £200,000 the year prior. Net debt was also 'significantly' reduced from £48.8m to £25.5m, owing partly to the sale of Brighter Foods which was bought by The Hut Group.
However, it noted that FY23 was expected to be difficult as 'unprecedented increases' in raw material costs and energy in recent months 'continue unabated and pose significant challenges'.
Real Good Food highlighted that the cost of sugar has doubled since 1 January 2022, while glycerine and butter prices have risen 87% and 82%, respectively.
"It is anticipated that for the current financial year (to 31 March 2023), the increased cost of raw materials and other costs of production will exceed £5m given current cost levels," the business stated. "These increases are being passed through to customers but, in an environment of spiralling cost inflation, the lag effect is more prominent. Price increases have been secured but they have become incessant."
As such, the group is 'determined to hunker down, control costs, maximise savings opportunities and protect revenue'. Wage inflation was held at 3% and a voluntary redundancy programme announce in May will see 51 jobs cut during Q3 saving £1.4m a year.
Successful implementation of the recovery plan, which also includes plans to re-set pricing and achieve further manufacturing efficiencies, is expected to return between £2m and £4m in EBITDA. Negotiations have already begun with customers to address the 'widening gap caused by cost inflation and market distortions that have arisen in recent years'.