Not so long ago Warburtons was a regional brand vying for the supermarkets' attention.
Now, it's the nation's biggest bakery brand, producing two million products from Toastie loaves to crumpets every day at its 11 bakeries. As the saying goes, mighty oaks from little acorns grow.
While the bakery market has matured over the past few decades, there are still opportunities for acorn-size brands to grow into mighty oaks if the proposition is right. Brands looking to make a name for themselves include Clive's Purely Plants, Rootles, Snackzilla, The Artful Baker and Urban Legend.
So, can these sprouting acorns give the bakery behemoths a run for their money and, if so, how? What support is available to help them on this journey?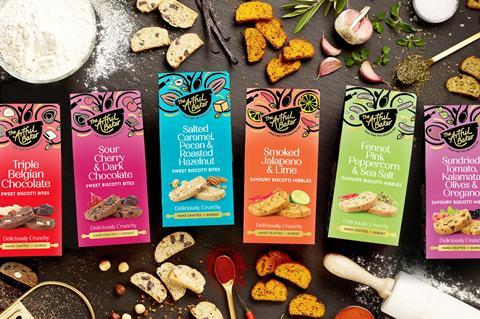 On a mission
Warburtons teamed up with brand accelerator Mission Ventures in July 2020 to form Batch Ventures. The 50:50 joint project backs businesses with innovative bakery products, taking a minority stake for an investment typically between £50,000 to £250,000.
"One of the reasons we set Batch Ventures up is to allow Warburtons to invest at arm's length," says Mission Ventures MD Louis Bedwell. "We sit in the middle and make sure brands get everything they need and, where relevant, pull in Warburtons to help them scale."
The Batch Ventures club is an exclusive one – to date it has invested in three companies, representing just 1% of businesses to have expressed an interest in its support. The lucky few are biscotti specialist The Artful Baker (previously known as The Great Biscotti Co), snacking brand Insane Grain, and children's snacking brand Snackzilla. However, the Batch Ventures portfolio is expected to double in size this year, with three more investments on the horizon.
Missionmap strips the brands down to ask the question 'what is the consumer need that this brand is trying to fill?'
It's exclusive, Bedwell notes, because the brands need to have a specific "trifecta" of attributes – these being "brilliant people", "a brilliant product" and scalability. "Although we're looking at bakery in its broadest sense, it's still quite a tight remit when you combine those together," Bedwell adds, noting that many of the businesses ticked one or two boxes but not all three.
For context here, 40% of the expressions in interest were from snacking brands, 25% were cake-related – meaning anything from celebration cakes to mixes, sweet treats for foodservice and more – and 70% of the firms were at seed stage, meaning their turnover was less than £500,000 a year.
Businesses who are onboarded go through an intensive process called Missionmap that strips the brands down to ask the question 'what is the consumer need that this brand is trying to fill?', whether it accomplishes this and, if so, is it done in a commercially scalable way?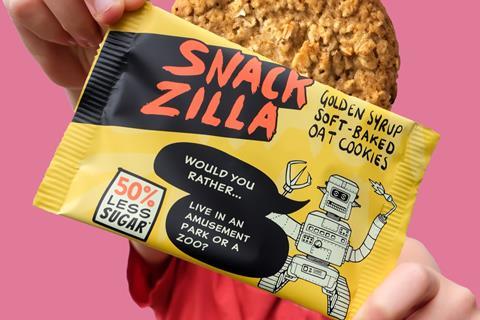 Focus time
Snackzilla is one of the brands to go through this process. Batch Ventures invested £250,000 in Snackzilla, which is targeting the children's healthier snacking market with a trio of high-fibre, lower-sugar cookies in golden syrup, raspberry oat and chocolate oat variants that also boast 50% less sugar than most other biscuits on the market. What's more, they carry the Change4Life 'Good Choice' badge which Bedwell says is "rare for the bakery market".
Founder Marieke Syed says the investment has "allowed us to take risks to push the brand to the next level and work towards scalability", as well as to expand the team and invest in resources to reach its distribution targets.
The Artful Baker, meanwhile, piqued Batch Ventures' interest thanks to high-quality products, with the bonus of a manufacturing facility in Dorset. Its core remit is biscotti in a range of indulgent sweet and savoury flavours.
Since partnering with Batch Ventures, the business has rebranded and trimmed down its range. Founder Paul Rostand admits the partnership helped to "focus all our minds". "From a strategic and production perspective our business marriage has been instrumental in expanding our bakery and securing the most pertinent next-stage machinery and greatly enhanced baking capacity," he adds.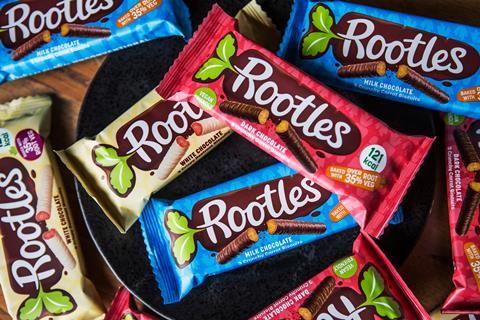 Nurturing talent
Away from Batch Ventures, Mission Ventures is a common thread among up-and-coming brands across the wider grocery sector, as well as in bakery, with the likes of healthier doughnut brand Urban Legend receiving funding from its Good Food Fund, while veg-based biscuit company Rootles is receiving support from Mission Ventures co-founder Nigel Parrott, of Ape Snacks notoriety.
Rootles was developed by Helen Yates who co-runs Luke Evans Bakery in Riddings, Derbyshire with her husband David. Its biscuits are made with root vegetables such as carrots and sweet potato, smothered in chocolate.
Having secured a listing in Asda as part of the retailer's Nurture programme which gives shelf space and support to emerging suppliers, Yates has big ambitions. "We'd like to be a solid national brand," she says.
Getting a supermarket listing is "quite hard work", due to the level of competition alongside the difficulty in finding and building a relationship with the right buyer, so programmes such as Nurture are valuable. Sainsbury's Future Brands and Co-op's The Apiary are of a similar ilk, both offering listings and experience in dealing with a major retailer. "You've got be dogged and keep going back."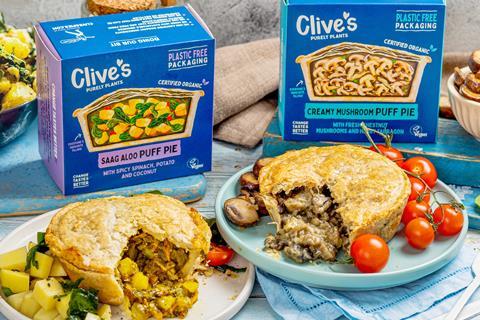 Platform for discovery
Away from retailer-led programmes Yates points start-ups to online product discovery and sourcing platforms RangeMe and Product Guru as another way in.
Vegan specialist Clive's Purely Plants is another brand to take part in the Nurture programme. The Devon-based business originally distributed through small independent retailers and wholesalers but thanks to a £1.3m investment in a new bakery in Dartmouth now has the capacity to cater to bigger clients, with Waitrose, Spar, Ocado and Abel & Cole listing its products.
"We now have a fantastic management team in place, and a pipeline of new products coming along. We are meeting with retailers and foodservice operators who would like us to provide a range of branded and private label products," says managing director Esther Pearson.
At this stage it's hard to say whether these saplings will grow into mighty oaks of bakery's future, but they're all on the right path.