Tapping into trends with new products for occasions such as Easter or Christmas or simply embracing a new season is becoming increasingly important for bakery businesses.
But with a wide range of sales opportunities up for grabs and ever-changing trends, keeping up with what consumers want can be difficult.
British Baker sat down with Bako technical baker Claire Powell to find out how bakers can make the most of seasonal sales. Here's what she had to say: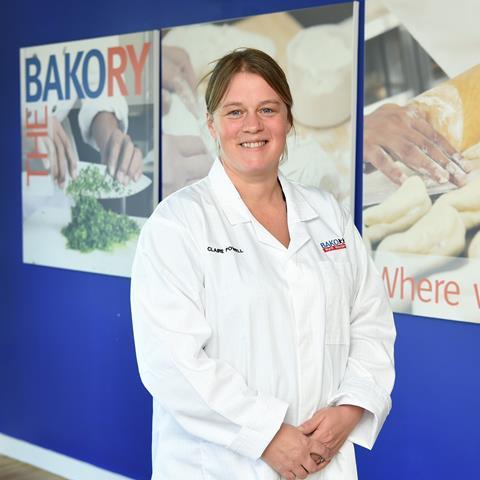 How can bakers get ahead and plan effectively for the seasons?
If bakers want to get ahead of the competition when it comes to seasonal ranges, my advice would be to review previous ranges and forward plan as much as possible.
Once the season has ended, look back and analyse your top sellers and don't forget to also review the products that may have performed poorly. Planning 11 months ahead of a key season, is ideal.
Bakers can also get ahead by tracking trends in the supermarkets, to understand what the popular products are, and they should listen to feedback from their customers.
Finally, it may seem too late if bakers are reviewing previous seasonal ranges, but it can provide inspiration for the following year, and bakers can then put their own unique spin on popular products to create a point of difference.
How can bakers get ahead of the game with planning and strategic buying?
Bakers can get ahead of the game by understanding customer demand and securing stock in line with what their customers are looking for. Improved forecasting, in this way, means that bakers can buy strategically, and can plan marketing campaigns ahead of time, to maximise their sales opportunities.
What are the challenges of sourcing and developing new and innovative products?
It can be a challenge to source and buy the right products as there are so many amazing products out there, so finding the right ones can be a challenge.
At Bako, it is essential that we can offer bakers a product range that has enough choice, but that doesn't have too many products so that it starts to become unmanageable.
When it comes to developing new and innovative products, we monitor what is happening around us, in the news and on the wider world stage. We will often plan new ranges using this research.
When should bakers be cautious and when should they be brave in launching new products for the seasons?
When launching new products, especially if it is something that is innovative, then I would advise that this is the time to apply caution. Plan a soft launch, then review your sales, and gather customer feedback.
If the product sells well during the initial soft launch, bakers can then be brave and promote the product in-store, on social media, and across their website, in the confidence that it is already popular with their customers.
What are your five top tips on how to get ahead when it comes to seasonality?
Plan your range as far in advance as you can and don't leave it until the last minute, as the stock you want, from your supplier, may be sold out.
Speak to your customers to gain an understanding of what they like in your current range and what they would like you to stock for the seasons ahead. Bakers could have a questionnaire on the counter or share polls on social media to gather insightful customer feedback.
Review your range. If hot cross buns are a good seller, then do more hot cross buns the following year, but put your own twist on them – incorporate cranberries and walnuts into your buns, make them a little bit more interesting, and create a point of difference.
Don't forget your competitors. It is advisable to have a thorough understanding of activity in your marketplace.
Colours can be a way for you to get ahead of the competition. The usual colours in a bakery are brown and beige, so when it comes to seasonal ranges bakers can really get creative with colours, to make their bakery pop!