Aldi has rolled out a new range of bakery treats as part of a trial in selected stores across the Midlands, East Anglia and Essex.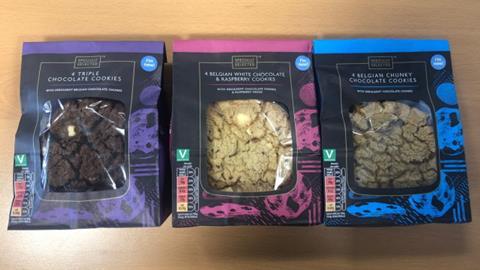 Called Bakery Lite, the range sees a selection of its most popular in-store bakery products sold in a packaged format for customers to enjoy straight away or reheat at home.
Items include: all-butter croissants, maple pecan plaits, cinnamon swirls, cheese twists, almond croissants, iced ring doughnuts, vanilla crème crowns and a trio of cookies.
The retailer said if the initial trial period proves successful, the range may be rolled out in more Aldi stores across the country.
"We know how popular our bakery products are with our shoppers, and our new 'Bakery Lite' range is perfect for people to enjoy while they're on the move, or to take home and heat up themselves for an indulgent treat. We're confident they'll be a big hit with our shoppers," said Julie Ashfield, managing director of buying at Aldi UK.
To find out what other retailers are doing with their in-store bakeries, read our latest feature 'What's in store for supermarket ISBs?'