There's a tipple or two in Waitrose's Christmas dessert range this year. The usual suspects in the form of sherry-laden treats such as trifle and mince pies make an appearance beside the more innovative rum-soaked stollen and peach bellini-inspired panettones.
On the savoury side, the retailer has gone for retro with a twist as classic centrepieces and party foods get spruced up for 2020.
Here's our pick of its sweet and savoury bakery range…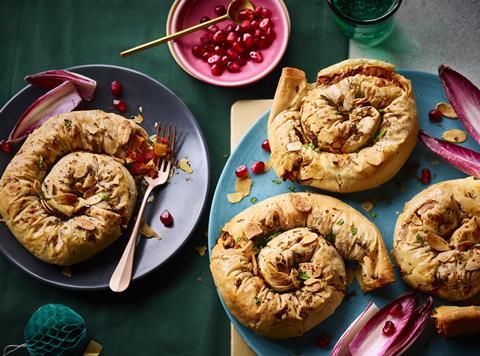 Vegan Festive Filo Swirls
Squash, spice and all things nice. For its vegan-friendly main, Waitrose is offering up Moroccan-inspired spiced vegetables with apricots and raisins in a crispy filo pastry (£6.99).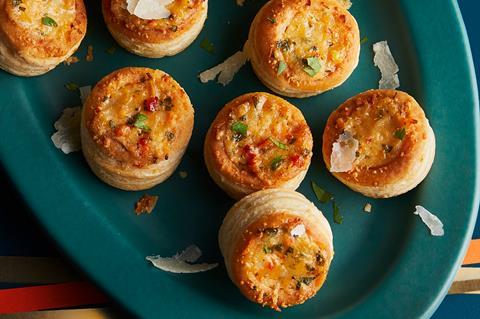 Lobster Thermidor Vol-au-Vents
It doesn't get any more retro than Lobster Thermidor Vol-au-vents (£9 for a 10-pack). These party food favourites contain lobster and king prawns in a creamy white sauce laced with Cognac.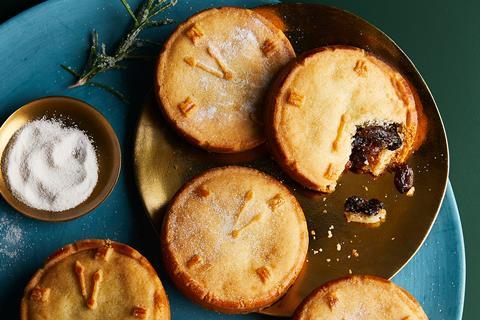 The Night Before Christmas Mince Pies
Spoil Santa this Christmas with the latest creation from Heston Blumenthal's range. Complete with a clock face on the carrot and caraway shortcrust pastry, these mince pies (£3.50 for six) are filled with mincemeat with vine fruits and carrot, laced with cream sherry. For added warmth, smoke-flavoured sugar is sprinkled on top.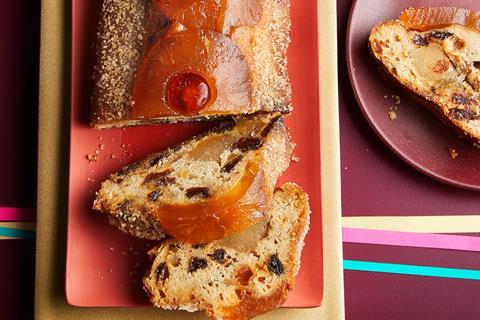 Tipsy Stollen
Stollen just got more interesting thanks to the Heston from Waitrose range. The Tipsy Stollen (£9) is made up of a rich brioche dough with dark rum-soaked vine fruits, fudge pieces, lime zest and ginger filled with marzipan and topped with pineapple, cherries and a sprinkling of demerara sugar.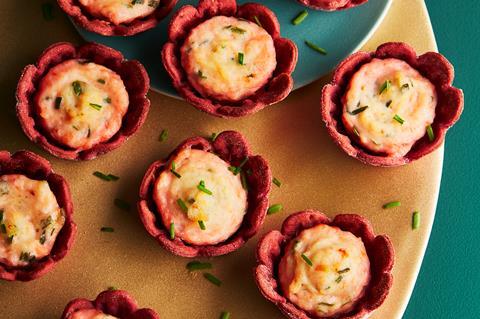 Creamy Smoked Salmon Tarts
Adding a bit of colour to oft-beige party food spreads are Waitrose's Creamy Smoked Salmon Tarts (£6 for 10). They comprise smoked salmon, lemon and crème fraiche nestled in a beetroot pastry case.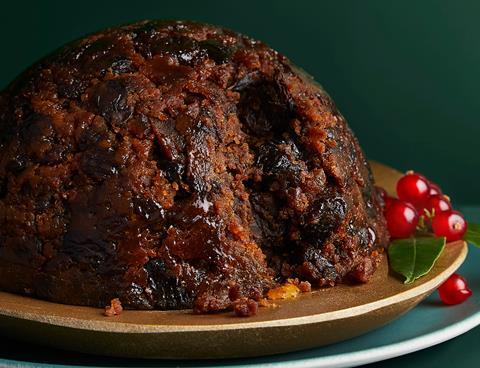 Sherry & Balsamic Vinegar Christmas Pudding
Another of Heston's adaptations, this pudding (£14, 800g) delivers a boozy hit from three types of tipple. The Turkish sultanas are soaked in ruby port as well as aged balsamic of Modena, which Waitrose says brings out their fruity flavour. The pudding itself contains apple, cider and 'dark and intense' Pedro Ximénez sherry, with the flavours developing over a 12-month maturation period.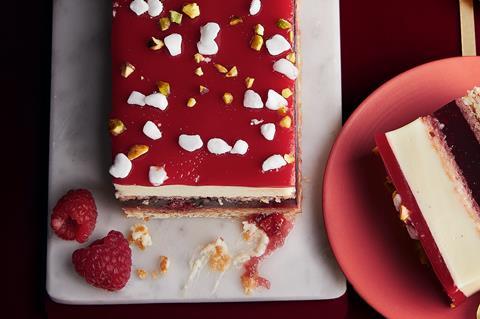 The Queen of Trifles
Bow down to The Queen of Trifles (£12). Providing a modern twist on a classic, and one that doesn't have to be served in a decorative glass bowl from the '70s, is the rectangular trifle featuring a sherry-soaked sponge, vanilla custard, jelly, meringue and pistachio crumb.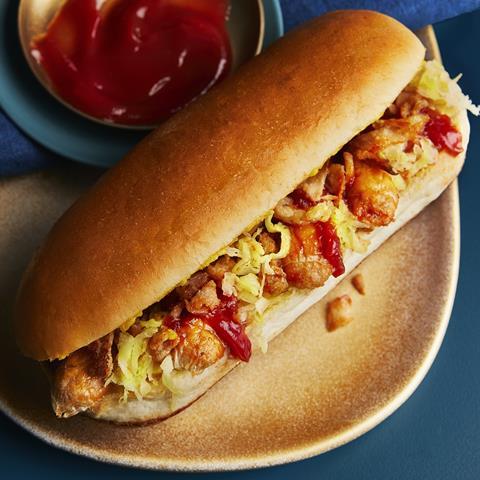 Christmas Curry Bangers & Brioche
Fancy something different for lunch in the run-up to Christmas? Waitrose reckons its Christmas Curry Bangers & Brioche (£3.30) will cut the mustard. A brioche roll is filled with smoked pork sausage, sauerkraut, curry ketchup, mayonnaise and American-style mustard with fried onions.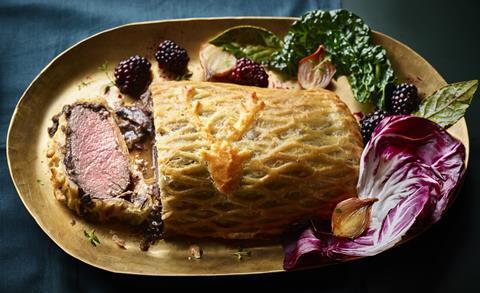 British Venison Wellington
Move over beef, Waitrose has upped its game this year with the introduction of a British Venison Wellington (£30). It features venison loin topped with a mushroom duxelle, made from porcini mushrooms, brandy and thyme, plus juniper and blackberry wrapped in puff pastry. For added visual appeal, the lattice pastry is topped with a deer motif.
Apricot & Peach Bellini Panettone
Bellinis are breaking out of brunch and into bakery as Waitrose pairs this Italian cake with candied apricot, peach and an apricot centre, infused with sparkling wine syrup. The Apricot & Peach Bellini (£10, 750g) is described as a 'twist on the classic, with a little extra sparkle'. The retailer's panettones are made using a traditional sourdough recipe from a third-generation Italian bakery, taking 70 hours to create.
Here's what other retailers have planned for festive bakery: