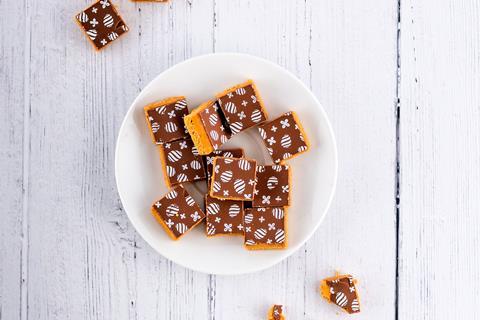 Finsbury Food Group has announced a three-year extension to its existing long-term partnership with chocolatier Thorntons.
The Thorntons full cake range with Finsbury includes celebration cakes, cupcake platters, food-to-go bars and Bites.
The two businesses will continue to work together until 2023, with future developments including the launch of treat bars, as well as further updates to the Bites ranges, including seasonal, and cupcake platters.
"Our relationship with Thorntons is a true testament to the partnership we have built and the team's ability to monitor changing consumer trends and develop products that capture the imagination of the consumer," said Jack Cook-Broussine, brand manager at Finsbury Food Group.
"With 20 successful years under our belt, it's brilliant to be able to extend our partnership by another three years, particularly after what has been a challenging year for the cake industry overall," he added.
Fiona Morgan, UK & Ireland head of foodservice at Thorntons parent company Ferrero, hailed the "strong partnership" with Finsbury.
"There's no denying it has been a challenging year for all, but we hope to bring some joy to consumers with our cakes this Christmas," she said.
"Thorntons is also a strong player in the cake bites market, and we are excited to refresh our delicious Bites ranges in the near future."