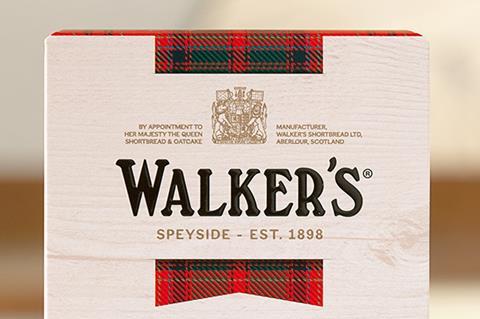 Royal Warrants for more than a dozen bakery businesses have been voided following the Queen's death on Thursday 8 September.
The firms, which include craft bakeries, ingredient suppliers and manufacturers, will have two years to discontinue the use of the Royal Arms in connection with their business as is standard when the grantor dies.
A Royal Warrant of Appointment is a document that appoints a company or individual in a trading capacity to the Royal Household. It entitles the holder to use the Royal Arms in connection with their business, with many opting to display it on packaging, websites and marketing material.
The Royal Warrant Holders Association told British Baker that all warrants will be reviewed in due course and this will determine whether warrants are granted to new grantors or if they are simply cancelled after the two year period. Warrants are usually granted for up to five years, according to the association's website, and reviewed in the year before it is due to expire. Around 20 to 40 Royal Warrants are cancelled each year and a similar number of new ones are granted.
Bakeries and related businesses which have been granted a Royal Warrant by the Queen include:
Byron Bakery – A Scottish traditional bakery with sites in Northfield, Aberdeen, Ballater and Royal Deeside.
Didier's Patisserie – The London business, which was first awarded a Royal Warrant in 2013, describes its products as 'London's finest patisserie made to royal standard'. Its line-up includes tarts, slices, eclairs, and afternoon tea.
Fisher & Donaldson – This fifth-generation family bakery is based in Fife, Scotland received its Royal Warrant in 2011. Fisher & Donaldson specialises in traditional, handmade goods including its renowned fudge doughnut, Dr Floyd bread and Fife hand-cut oatcakes.
Montmartre Patisserie – Based in Berkshire, Montmartre Patisserie supplies hotels, restaurants and conference centres, among others, with a range of handmade desserts and patisserie.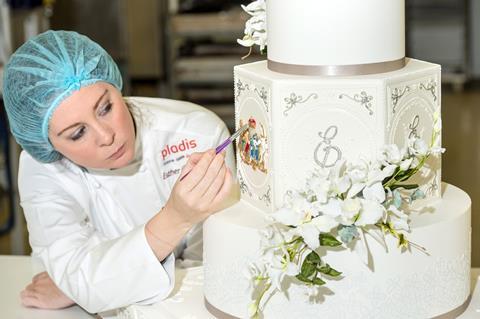 Pladis – McVitie's owner Pladis has enjoyed an association with the Royal Family for almost two centuries, it said, providing cakes for many occasions and welcoming royal visitors to its bakeries. In 2017 it created a cake to celebrate Queen Elizabeth and Prince Philip's 70th wedding anniversary (pictured above) which was delivered to the royal couple at Windsor Castle.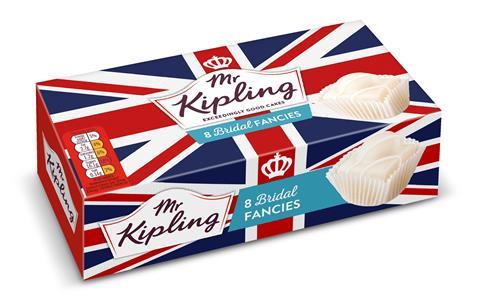 Premier Foods – Mr Kipling owner Premier Foods has celebrated many royal events over the years with limited edition products including Bridal Fancies and Princely Pies in honour of Prince Harry and Meghan Markle's wedding in 2018.
Renshaw – Cake decorations supplier Renshaw has been a Royal Warrant holder since 1950 and serves the Royal Household as purveyors of almond products.
Shipton Mill – Speciality miller of organic flour, Shipton Mill has been granted a Royal Warrant by the Queen and the Prince of Wales, now King Charles.
Smiths the Bakers – Based in King's Lynn, Norfolk, Smiths the Bakers is a small family firm that has been trading since 1971. It produces a range of traditionally made breads, savouries, cakes and celebration cakes.
The Bread Factory – Wholesale artisan bakery The Bread Factory produces a range of loaves, as well as bagels and gluten-free products, from its site in north London.
The Jordans Ryvita Company – Breakfast cereals manufacturer Jordans Dorset Ryvita holds a Royal Warrant for the supply of Ryvita Crispbread to the Royal Household.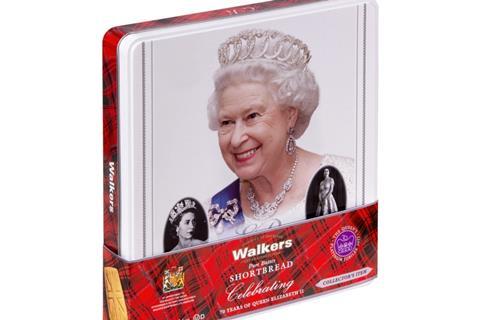 Walker's Shortbread – Walker's Shortbread was granted a Royal Warrant for the supply of shortbread and oatcakes to the Royal Household. Established more than a century ago, it is a family-run business with the fourth generation at the helm.