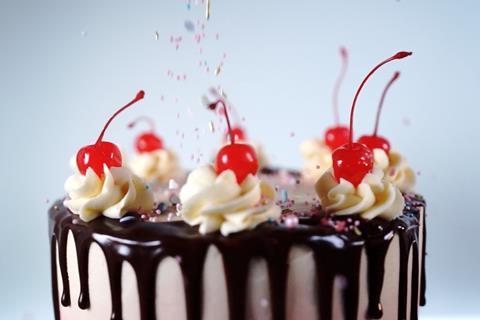 Craft bakeries Sweet Nothing Bakehouse and Alex's Bakery are expanding their retail offering after signing new leases with Trilogy Real Estate.
London-based Sweet Nothing Bakehouse has signed a ten-year lease on a 920 sq ft ground floor unit in the recently opened Export Building at office rental space Republic in east London. The lease marks its first permanent bricks and mortar site, which is due to open in December.
Having worked on movie sets for Warner Bros and Pinewood Studios, and on the festival circuit, the bakery has gained significant recognition in London, it said.
"Having built popularity among high profile corporate clients with our delivery services, we're ready for our business to take the next step by launching a permanent bricks and mortar site at Republic, despite turbulent times for the catering industry," said Beth Cardy, founder of Sweet Nothing Bakehouse.
"We used lockdown to evolve our brand and we're now equipped to serve visitors and workers at Republic our mouth-watering cakes, pastries and desserts."
Based in London, the independent artisan bakery started out serving bakes at events through a converted horse trailer.
Cake specialist Alex's Bakery, meanwhile, has leased a 1,015 sq ft unit to grow its operation at Manchester's Great Northern Warehouse (GNW).
The bakery previously traded at a small kiosk unit with a kitchen and counter offering a takeaway service on the site, but the larger unit will allow it to offer 14 indoor covers as well as outside seating. It also hopes the new site will help to increase footfall.
"It has been a privilege to watch Alex's Bakery flourish at GNW to the point where they have now expanded their operation within the estate. The message from our occupiers to Manchester is that we are still very much open for business," said Laurence Jones, head of asset management at Trilogy Real Estate.
CF Commercial and Savills acted as agents on behalf of Trilogy Real Estate, while LaSalle Investment Management represented Republic. Peterson acted as agents for Great Northern Warehouse.