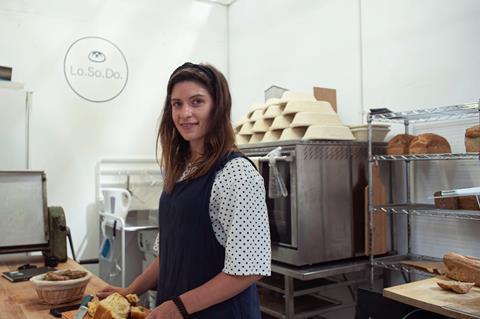 A Manchester-based micro bakery has opened its first retail site at a market in Bury.
Based at Radcliffe Market, the new bakery is called LoSoDo (short for Lorna's Sourdough Bread).
Menu items include Country Sourdough (£3.50), Rugbrod or Danish Rye (£3) and Country Sourdough – Tin Loaf (£3.50). The loaves are made by hand and naturally leavened using flour, water and salt.
Other menu items include traditional sourdough pastries such as croissants (£2/each) and pain au chocolat.
The process takes more than 24 hours and the loaves are made using locally sourced organic ingredients, said founder Lorna Black who made the transition from TV costume supervisor to baker during lockdown.
"My dream with this was to become something of a local baker for local people, like you may have seen before supermarkets. This was exactly the kind of opportunity offered to me at Radcliffe Market, so joining up was a no-brainer," added Black.
"The pandemic completely shut down the television industry, leaving me with no work and a lot of time on my hands. I decided to use the time to explore my childhood passion for baking, and it all grew from there."
Radcliffe Market is a volunteer-run organisation, which aims to provide a hub for the community focused around food and culture, she added.
"I started selling loaves to people within my local community from home. Eventually, I enquired at Radcliffe Market if they had any spaces, and they happened to be looking for a baker to complete their market offering," she added.
Black plans to expand into the empty unit next door and will soon need to hire employees to cope with the demand.
LoSoDo is open at Radcliffe Market from 9am-4:30pm on Tuesday, 9am-3pm on Thursday and 9am-4:30pm on Friday and Saturday.