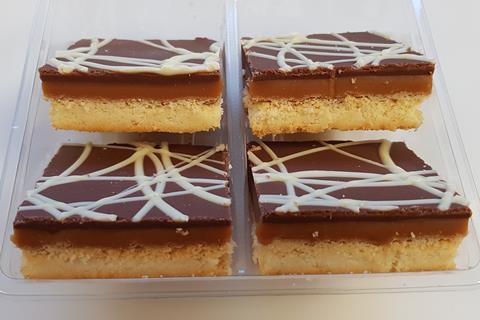 Free-from bakery has 'considerable' room for growth, according to research by Baker & Baker, which noted a significant shift in consumer attitudes towards gluten-free products during the pandemic.
Opportunities up for grabs included the "growing trend for individually wrapped products" for on-the-go consumption, the research found.
The business, which manufactures a range of finished goods from its four UK factories as well as others across Europe, undertook focus groups and one-to-one interviews with customers to better understand their perceptions and experience of the gluten-free bakery market.
"We see the potential for considerable growth in free-from bakery products with more consumers entering the category, driven by a desire to eat in a healthier way, in addition to those who require free-from foods due to allergies or intolerances," Richard Freeman, business unit director at Baker & Baker told British Baker, adding that the free-from category is currently worth £340m per year.
"We have seen an increased demand for smaller sized gluten-free bakery portions and individually wrapped products to be consumed on the go, and during a broader range of occasions."
Baker & Baker manufactures own-label gluten-free products for major retailers and foodservice operators at its production facility in Ashington, West Sussex.
"We see further growth with key account customers, as we're set up to deliver gluten-free products on a significant scale," Freeman added.
It invested more than £5m to transform the site from one which produced both standard and gluten-free products to a fully dedicated gluten-free manufacturing site in 2019. This included investment in a range of new manufacturing equipment such as flow wrapping, chocolate handling and packaging machines, which allowed the business to expand its product capabilities, including seasonal lines.
"Our entire gluten-free product range consists of scratch recipes developed by our innovation centre, to provide 'gluten-free products without compromise'. These include cookies, sponge cake, muffins, mini bites, Christmas cakes, FTG products and many more formats," added Freeman.
Baker & Baker recently struck out on its own after splitting from CSM Bakery Solutions. The €400m business, which employs 2,500 staff and has 12 manufacturing sites serving seven countries, has plans for future growth in several markets, according to CEO John Lindsay.