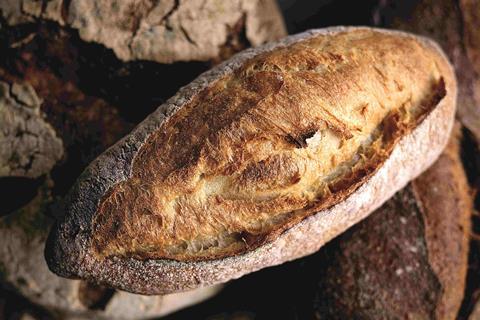 Ingredients specialist Puratos UK is launching British-made living sourdough to help bakers meet 'current and future tastes and needs of consumers'.
The new liquid sourdough will be made at the Puratos factory in Simonswood, Merseyside. Gluten-free and made with flours milled in the UK, the product can be developed to meet individual customers' needs, the manufacturer said.
"As leaders in sourdough, we have been helping both industrial and artisan bakers develop high quality sourdough for over 25 years, so we are really delighted to be able to now create sourdoughs here in the UK," said James Slater, R&D director for Puratos UK.
The launch follows 'in-depth' research by the company into consumer perceptions and expectations of sourdough. According to the 2020 Puratos Taste Tomorrow report, 21% of shoppers now look for sourdough in products.
Puratos said its research also revealed 'four clear actions' that can be taken by bakers to grow the category: create more opportunities to try it; communicate the possible benefits; inspire consumers with ways to use sourdough; and offer different sourdough flavour profiles to appeal to a wider audience.
"The new product demonstrates our belief that the future of bread lies in its past and that sourdough will play a central role in the development of the bread category," Slater added.
The British-made living sourdough adds to Puratos' existing sourdough product range, which includes O-tentic active bakery blends for Italian-style breads, along with clean-label improvers and softgrains and sproutgrains.