Pies are a beloved British classic. So much so that there's an entire week dedicated to the pastry-clad delights in the form of British Pie Week, which runs from 1-7 March.
To celebrate, we caught up with some of the UK's biggest pie players to find out how 2020 played out for them.
In part one of two, they discuss bestsellers and NPD as well as the challenges and opportunities facing the pie market as a result of the pandemic. Here's what they had to say:
What is your bestselling pie?
Helen Bowyer [HB], commercial director, Wrights Food Group: Our iconic meat and potato pie continues to be our most popular shortcrust pastry pie across retail and foodservice customers but in 2020 our puff pastry chicken & mushroom pie was the year's best seller, closely followed by our puff pastry steak and kidney pies.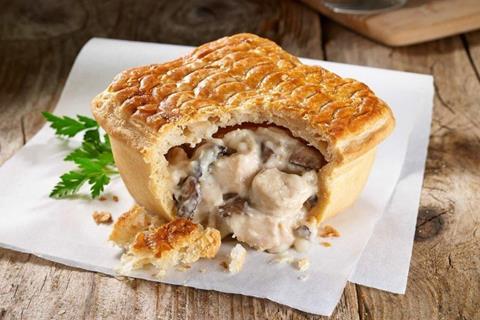 Rachel Cranston [RC], head of marketing and innovation, Pukka: Our two biggest individual pie SKUs – All Steak and Chicken & Mushroom – are firm favourites across the nation and are in value growth by 19% and 20% respectively.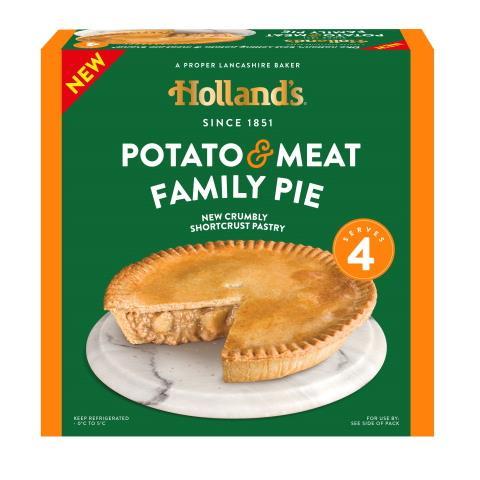 Phil Turner [PT], managing director, Turners Pies: Our best-selling pie has to be our steak & ale pie, which is a British Pie Awards supreme champion. We use chunks of quality assured highland top rump steak, slowly cooked in English ale with a deliciously rich gravy. It's a big favourite.
Leanne Holcroft [LH], brand manager, Holland's Pies: The Potato & Meat Pie. Sales on this classic flavour are up by 25.6% year on year as more listings have been added nationally.
Jon Simon [JS], co-founder and MD, Pieminister: It's still our multi-award-winning Moo Steak & Ale Pie, closely followed by our Free Ranger, made with free range British chicken and ham.
What was your standout piece of NPD in 2020?
JS: It has to be Evergreen, a pie we created to spearhead a partnership with Forestry England to plant a new forest in England. The campaign was originally set to launch last spring but the pandemic means it launches this April instead. Evergreen is literally as green as the name suggests, filled with kale, spinach and edamame, lightly cooked in ginger, garlic and lime zest.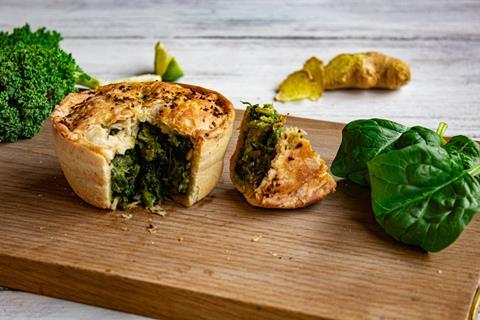 LH: The Holland's Family Pie range has been going down a storm. It has been great to venture into the sharing family teatime category, and with great success. The newer crumbly shortcrust pastry supplies the familiar oven baked taste, all in a succulently shareable package.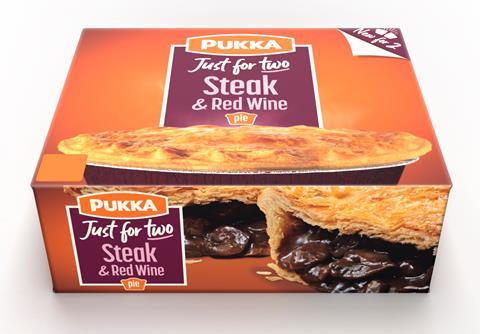 RC: We had two standout ranges launch in 2020: our duo of 100% plant-based individual pies to tap into the growing demand for meat-free occasions, and our trio of Just For Two pies – made for two people looking for something a little more special to share.
The [vegan] range has already proved popular amongst consumers, attracting over 530,000 new shoppers to the category in 16 weeks on-shelf. Therefore, stocking up on our vegan pies in the pie fixture is a must to drive sales during British Pie Week and beyond.
Our second standout piece of NPD is our Just for Two range… Since launching, the range has been well-received with sales hitting almost £800,000 in the first 12 weeks on shelf.
HB: We spent much of 2020 perfecting our extended range of savoury pastry products and working on plant-based alternatives to our top selling product lines across both pies and savoury pastry.
How would you sum up the pie market's performance over the past year?
HB: We have seen continued demand in the sectors that traded at similar levels to 2019 but a growth in demand from, for example, independent bakers, butchers and delicatessens due to their increased footfall since the start of Covid. The impact of furlough and the need to reduce operating costs has also reduced inhouse production of food-to-go products meaning many of our customers have moved to buying in ready-made, pies for bake off for ease and convenience.
We also saw a reduction in centre plate pies for hospitality in 2020 due to the impact of Covid lockdowns on pubs and restaurants and the closure of football stadiums in 2020 also had a downtrade effect on pies which are synonymous with the football category.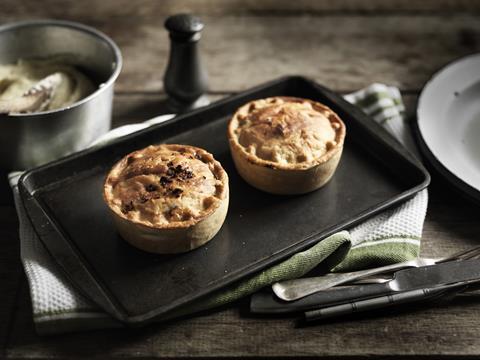 LH: Due to the pandemic, the average number of meal occasions in the home grew from 5.2 billion to 7.1 billion in April 2020. In the past 12 months, Holland's Pies has seen an increase of retail sales of 14.6% in totality across chilled and frozen pies. This is mostly due to new customers seeking out their favourite pies they would normally get from pubs and chippies, to recreate the meal at home. Even as we trail out of lockdown, we expect the resurgence of home meals to continue for quite a while.
PT: The whole of the food industry has diversified, and convenient foods have, it seems, had a higher demand across the sector – and pies are no different. We feel we have coped superbly with the higher demand and have seen an increase of 20% year on year in retail trade while online our Pies By Post business has risen by 100%. We have an amazing team in place throughout the business and they have been exemplary in the way they have risen to the tasks at hand.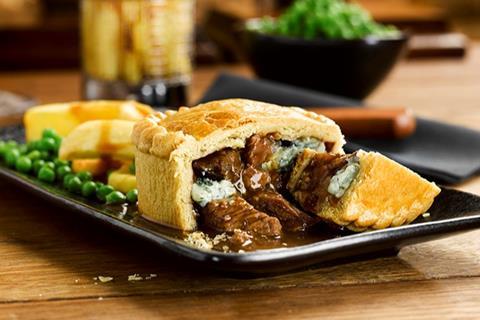 RC: Despite challenges, there is still huge demand for this Great British mealtime favourite, and the pie market has performed well over the last year and is now worth £263.5m, growing at 8.6%. Our retail sales are currently worth £45m – making up 19.4% value share, with our growth accelerating 24.6% since last year.
In terms of foodservice, the last year has been challenging for the industry and because fish and chip shops have been, and always will be, at the very heart of our ethos, it was important for us to lend a helping hand. Throughout the past year, we've ran free, geo-targeted social media adverts for chip shops offering home delivery or call and collect services, to help them share the news that they are open for business with people living in their local areas, to help them drive sales.
JS: The hot pies category has performed well over the latest year, growing 9% in value sales. This has been driven partly by the increased number of meals being consumed at home and likely the appeal of comfort food during the various lockdowns. Retailers with strong online presence have performed particularly well as we see a step change in home delivery. Pieminister is growing in line with the market at 9% value sales in latest 52wks [Nielsen w/e 16 January 2021].