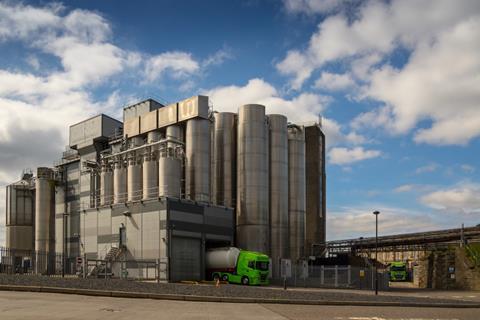 Carr's Flour Mills has joined the Federation of Bakers as an associate member.
The company, which dates back nearly 200 years, supplies bakeries and food manufacturers across the UK with flour from its three mills based in Kirkcaldy (Fife), Silloth (Cumbria), and Maldon (Essex).
"We are very pleased to join the Federation of Bakers and look forward to working closely with the Federation," said Allan Burns, sales and marketing director at Carr's.
The Federation of Bakers represents the UK's biggest plant bakeries supplying bread, morning goods and other bread products. Its eight member companies, which manage a total of 32 bakeries, are: Délifrance UK, Fine Lady Bakeries, Geary's Bakeries, Irwins' Bakery, Jacksons Bakery, Kerry Ingredients, Frank Roberts & Sons, and Warburtons.
With the addition of Carr's Flour Mills, the federation now has 23 associate members who are all suppliers to the UK baking industry.
The other 22 associate members are: AAK (UK), AB Mauri UK and Ireland, ADM Milling, Baker & Baker, Baker Perkins, Bakers' Basco, British Bakels, Bühler, Campden BRI, CSM (UK), GB Ingredients, Ferguson Engineering, FlexLink Systems, Food Paper, Kwik Lok, Lesaffre Group, Puratos, Spooner Industries, St Pierre Groupe, We Seal, Zeelandia, and Zeppelin Systems.
"We are delighted to welcome Carr's Flour Mills as an associate member of our organisation and look forward to working together as they continue to expand their business," said Gordon Polson, chief executive of the Federation of Bakers.
Last month, the Federation of Bakers welcomed Baker & Baker, recently launched as a standalone business following separation from CSM Bakery Solutions, as an associate member.