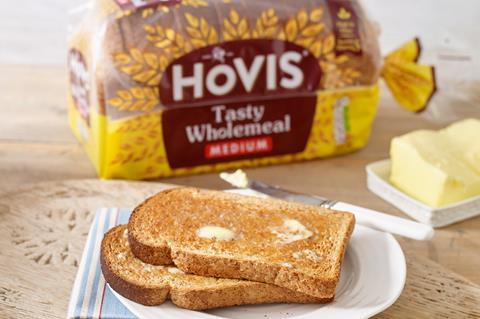 Workers at the Hovis bakery in Belfast have voted to stage an all-out strike in a dispute over pay.
Members of the Unite union, which has warned the industrial action is likely to impact bread supplies across Northern Ireland, voted by a margin of more than 95% for strike action.
The union has notified Hovis that continuous strike action will start on Sunday 5 March, with strike pickets going up at the bakery at 6am that morning.
Unite said workers have seen their disposable incomes fall because of inflation, and claimed Hovis has enjoyed 'bumper' sales during the covid pandemic.
In its latest accounts filed at Companies House, for the period ending 31 December 2021, Hovis Group reported turnover of £361.2m, up slightly from the previous year's £360.7m. However, operating margin fell from 27.1% to 22.2% because of increased costs, and EBITDA dropped from £13.8m to £3.7m.
Citing the £47.3m in pre-tax profits Hovis made in the 14 months to the end of 2021, Unite general secretary Sharon Graham said: "The group posted pre-tax profits of almost £50m in 2021 and is a well-funded business with a strong balance sheet.
"The company can well afford to increase the pay of these workers to provide some protection from the surge in inflation."
Graham added that Unite has a £70m strike fund that is being deploying to back workers, and that Hovis knows the union will support its members.
A pay dispute at the factory in 2021 led to an 11-day strike, and Unite regional officer Sean McKeever this week issued a last-minute call for management to address the workers' pay claim and avoid another strike.
"In repeated strikes over the last few years, the Hovis workforce has demonstrated their willingness and determination to secure improvements to their pay and conditions," he said. "A ballot of more than 95% for strike action should surely force some reconsideration by management.
McKeever added that the strike would shut down production at the Belfast site and is likely to impact the availability of bread on supermarket shelves across Northern Ireland.
"Management have it within their power to avoid this unnecessary outcome," he said. "My members stand determined to win a cost of living pay improvement – what is on offer is nothing short of an insult. These workers deserve better."
The dispute comes three years after private equity firm Endless acquired Hovis for an undisclosed sum, and four months after former Allied Bakeries boss Jon Jenkins was appointed CEO.
Hovis has been asked to comment on the industrial action.