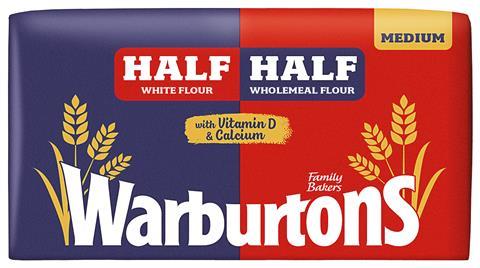 Warburtons has entered into consultation with its bakery teams at its Wednesbury site in the West Midlands.
The UK's largest bakery brand would not confirm how many jobs were at risk but it is understood that a shift may be cut at the Moorcroft Drive plant.
In a statement, Warburtons said it was reviewing its "crewing requirements" after a change in consumer tastes had resulted in a decline in bread sales as "people switch to other wrapped bakery products, such as rolls, crumpets, bagels, muffins and thins."
"These changes have had an impact on the hours required of our bread plant crews and, as a result, we have made the difficult decision to enter a period of consultation to review our crewing requirements at our Wednesbury Bakery," Warburtons said.
"As a family business, we know how hard it is to hear this news, and we are working closely with our people and their representatives to explore all alternatives to minimise the potential impact of the proposal where possible. We are continuing to provide support and guidance to those impacted during this challenging time."
The consultation period will run beyond the 30 days required by law, with changes expected to take place towards the end of the summer, the bakery added.
The factory produces a wide range of bread products including wholemeal and seeded batch loaves.
The news comes just after Warburtons unveiled a £56m investment programme in its manufacturing and distribution capabilities, including new depots and a crumpet plant. As much as £8m is being ploughed into a new crumpet line at its Burnley bakery, which it said will be operational in October.
A number of businesses in the bakery world have been scrutinising their staffing and production requirements lately. McVitie's owner Pladis is currently consulting on the closure of its factory in Tollcross, Glasgow in a move that could affect 468 jobs.
Asda also recently announced a shake-up of its in-store bakery operations which put 1,200 jobs at risk while a restructure at Roberts Bakery owner Frank Roberts & Sons was expected to result in 50 redundancies.
Want to find out more about bakery production?
As companies look more closely at their operations and bottom lines, British Baker will be hosting a free webinar called 'How to optimise bakery production in the post-Covid era'.
Sponsored by IFF, the event takes place on Tuesday 8 June at 1pm. Here, our panel of industry experts, which includes BakeTran's Stan Cauvain, will explore the ways industrial bakers can maximise their output while reducing costs across the supply chain.
They will demonstrate where efficiencies can be made in bakery production from better use of existing facilities to planning and logistics, as well as how sustainability and waste reduction fits in.
To register for the free event visit our dedicated web page.