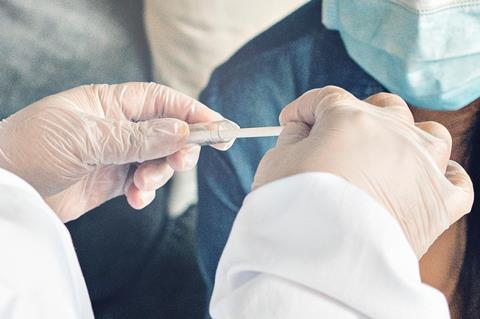 Workers at a Pladis biscuit factory in Leicestershire have tested positive for coronavirus.
The business, which owns brands including McVitie's, is working with local authorities after a number of staff at the factory in South Wigston tested positive for Covid-19.
Pladis said the safety and wellbeing of its employees were its number one priority.
"We have been actively engaging with local health authorities who are confident that that our site is taking every measure to ensure robust hygiene and social distancing measures are in place," a spokesperson told British Baker.
"We will continue to work closely with local authorities and follow all guidance laid out by the government."
The company also specified the hygiene and social distancing measures that had been in place at the site since March, including:
Reducing some production lines to 'half-lines' to enable social distancing
Screening and social distancing measures, including plastic barriers
Signage from entry to exit to remind staff about social distancing
Staggering start times to avoid crowds of workers arriving at the same time
Increasing the number of hand sanitisers throughout the site
Enhanced cleaning throughout the site, with a focus on key touchpoints and weekend closure for deep cleaning
Regular staff communications in line with government advice and guidelines, including advising employees of local testing facilities and process for arranging a test
All staff are instructed not to enter the site if they have any symptoms. Pladis employees who are self-isolating receive full pay to ensure they feel no pressure to be at the site
Face coverings have been made available to all staff
Four pop-up canteens opened to ensure social distancing
All non-essential meetings and visitors from the site have been cancelled.
Last week it was revealed that almost 300 workers at a Greencore sandwich site in Northampton have tested positive for Covid-19.
Like Pladis, the food-to-go business is working with local health authorities after the discovery of the outbreak, which follows a rise in cases in the Northampton area.