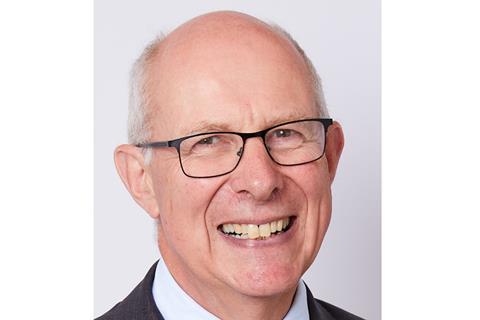 Bako Group has announced Nick Harris is to retire as managing director of Bako South Eastern in December 2021.
Harris, who was recently appointed to the board of directors at the Craft Bakers Association, has enjoyed a long career in the food distribution and manufacturing industries. He spent over 20 years as the managing director of BFP Wholesale, seeing the company through changes in ownership by Gist Brocades UK (now DSM), Lesaffre UK and Kent Foods, before joining Bako South Eastern as MD in January 2018.
Described by Bako as 'a passionate supporter of the craft bakery sector', Harris has been involved several initiatives over the years including Enterprise Training for independent bakers and Craft Baker Week, aimed at encouraging more visitors to bakery shops throughout the UK.
Nick Harris said: "From my first foray into the bakery industry dating back to the eighties when I started as an operations director with Cranks Wholefoods, I have loved every minute of my working life since.
"Moving from foodservice into bakery was a real pleasure and I was made to feel very welcome from the start," added Harris. "With so many family businesses in the bakery trade, the industry itself can't help but feel like one big family, so it has been a great place to work, with many customers who I now see as friends."
Bako's group chief executive officer, Michael Tully, described Harris as a "well-liked and respected member of the bakery industry for many years".
"Nick will be sorely missed, not only by us here at Bako, but also by many other members of the industry in which he has made such a positive impact. We wish him well on his retirement and many long years of health and happiness," Tully added.
Bako's group chairperson, David Yates, praised Harris's "leadership and can-do attitude", which have "inspired everyone around him".
"Nick's passion for the bakery industry has been a huge boon for Bako and its members, never more so than over the last couple of years," said Yates.
Bako Group's full list of divisions includes Bako Ltd, Bako Northern and Scotland, and Bako South Eastern. Its industry accreditations include the BRC Global Standard for Storage and Distributions.