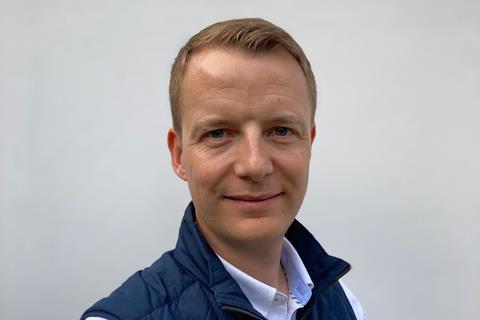 The Compleat Food Group has appointed its first group head of ESG and embarked on a programme to upskill senior leaders in 'climate literacy'.
New ESG lead David Moore was previously senior technical manager at Winterbotham Darby – now part of the recently formed Compleat Food Group, which also incorporates Wrights Food Group and Addo Food Group – and brings with him over 20 years of experience working in the food production industry.
Moore's previous roles include senior business development manager at Oritain and head of technical at New England Seafood, as well as over eight years at Sainsbury's in various technical roles.
"When the opportunity presented itself to take on a role that focuses on tackling the challenges of today, from climate change to affordability, and that I could play a part in helping the business to deliver a better future for generations to come, I had to accept the task," said Moore.
"We have a long way to go, but ESG is so important to us, our customers and consumers, and we're looking forward to including everyone in our journey to learn and develop together," Moore added.
His new role will be to lead on the development and delivery of Compleat's ESG impact strategy, as the group seeks to 'create great quality, tasty food in a sustainable way that delivers a positive impact on the world'.
To help achieve its goal, Compleat – in addition to committing to set an approved science-based target on its journey to net zero and measuring and reporting on its social value – is aiming to improve climate competency within the business, with the senior executive team participating in a CPD climate & net zero learning series.
Paul Monk, executive chair at Compleat, said the group's wider investment in its ESG capabilities represented "a signal of our ambition to be a leader in sustainable practices, making the group a great company to work with for employees, customers and supply chain partners".
"We know our responsibility goes beyond producing good food, so our focus is to have a positive impact on the world around us, maximising the social, economic and environmental wellbeing of the communities we are part of," Monk added.