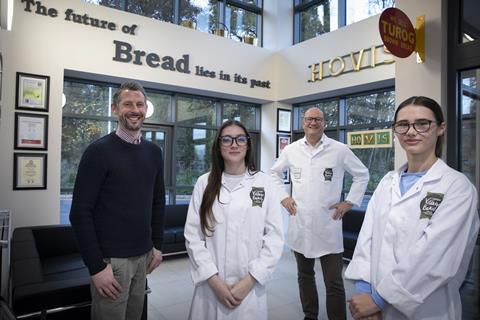 Jones Village Bakery has kicked off a campaign to recruit school leavers aged 16 and 17 to its ranks.
The Wrexham-based bakery said it is going "back to basics" in terms of recruitment to highlight career options that don't involve going to university. As part of the campaign, parents are being invited with their children to go on a tour of the bakery.
There's a range of jobs on offer, including 20 apprenticeships. Jones Village Bakery is promising new employees Real Living Wage rates which start at £9.50 an hour. Available shifts include a 9am to 5pm weekday option as well as weekend roles for students and 'family friendly' working patterns.
In recent years the firm has focused on recruiting those over the age of 18 but believes it has been 'missing a trick' and is now seeking young workers straight from school.
Jones Village Bakery's HR manager Jason Page said the business has "great career opportunities". "Younger people joining us – that's 16- to 17-year-olds – start at £9.50 an hour rather than the £4.60 provided by the National Minimum Wage."
Jones Village Bakery has a history of promoting from within, as managing director Robin Jones noted, with many of the bakery managers and supervisors joining as school leavers. "We're looking to take on young people straight from school as we did with Tom Breeze and Jack Davies who joined as young lads and are now bakery managers," he added. "Jack is running Europe's most modern gluten free bakery and Tom is in charge of our family jewels, our bakery in Minera."
The company's new state-of-the-art 'super bakery' on Wrexham Industrial Estate, which opened earlier this year offering a replacement to one destroyed in a fire in 2019, is also headed up by existing members of staff. Ashley Dawson, who joined the business in 2015 as a business sustainability and improvement executive, was promoted to bakery manager while Florence Roberts, who joined straight from university the same year, has been made group NPD manager.
"It's not about working long hours and early mornings any more. We have the most advanced manufacturing equipment in Europe and an air-conditioned bakery," Jones added. "My message to young people looking for a good future is that there are fantastic career prospects here and they will be treated with respect."
Among the recent starters are Tilly Squire, 16, from Wrexham, and Tia Roberts, 17, who are working in the packing department.