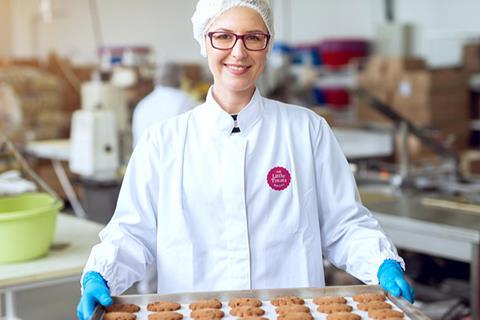 The Little Treats Bakery has kicked off a seasonal recruitment drive after a surge in Christmas orders from trade and retail customers.
The bakery, which is part of Frank Roberts & Sons, is searching for 70 seasonal staff to help produce its range of own label gingerbread biscuits and other sweet treats. The temporary full-time posts – which will run for around seven months from May to November – will be based at the Cheshire bakery and include roles in short-term packing and production.
Retailer preparations for Christmas begin months in advance and the recruitment drive comes after The Little Treats Bakery's trade and retail customers placed additional orders for festive gingerbread biscuits and biscuit-making kits in the run up to the 2021 festive season.
"We currently supply around 140 different own label products to the UK's leading multiple retailers, bakery distributors and coffee shops and Christmas is a prime time for us, and volumes of orders are already high this year," said Trevor Smallwood, sales controller.
Established in 1988, The Little Treats Bakery supplies a wide range of customers with characterful biscuits and sweet treats. It produces over 50 million decorated and indented biscuits each year, from both traditional and decorated gingerbread to animal-shaped shortcakes and chocolate clusters.