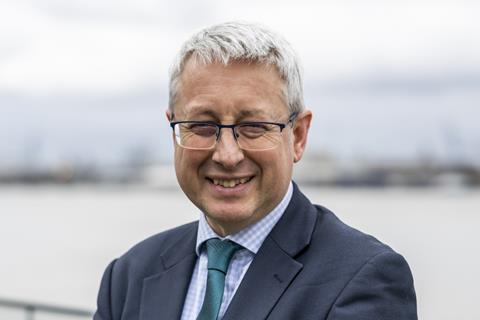 UK Flour Millers, the association representing the flour milling industry, has appointed Alistair Gale as its new chief executive.
Gale will join on 1 June 2023 from the Port of London Authority (PLA), where he is director of corporate affairs and strategy. Prior to the PLA, he worked for Blue Circle Industries/Lafarge, and Cement UK, the UK's largest cement manufacturer.
"Flour is an ingredient in about a third of our supermarket foods, and the UK flour milling sector is vital to the nation," Gale said.
"I'm looking forward to joining in the early summer, continuing the transformation in profile and representation the association has been evolving through over recent years."
He takes over from director general Alex Waugh who will be retiring after more than 30 years' service. Waugh has worked across several other representative organisations, including the UK Rice Association and European Flour Millers, and played a leading role in several sectoral committees and organisations advising government and industry.
He also oversaw the rebrand of the National Association of British and Irish Flour Millers (Nabim) to UK Flour Millers, which took place in 2020. At the time, Waugh said the rebrand was designed to raise the industry's profile at a pivotal time in its history.
Some 2,500 people are employed in UK flour milling, working in an industry with 51 mills across the country. As the industry's representative body, UK Flour Millers collates and shares the collective views and positions of members, and speaks on behalf of them to government, policy makers, the media, and other stakeholders.
Commenting on Alex Waugh's retirement, UK Flour Millers president and chairman of Whitworth Bros and Carr's flour mills, Roger Butler, said: "Alex's passion for the milling industry is evident to all of us as members. He has helped us address many challenges and changes in his time with the association. He will leave with our heartfelt thanks for an amazingly well-done job."