As lockdown eases, Hoshizaki investigates how bakeries can best manage the contrasting demands for social distancing and higher production volumes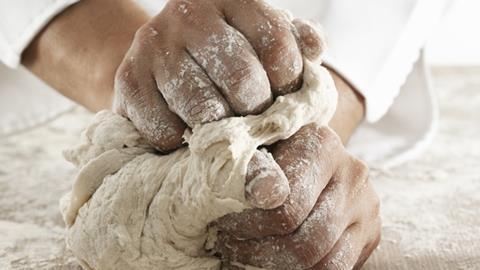 Within just a few months, the world has changed and bakery businesses have had to adapt quickly to new terminologies and government guidelines. These will undoubtedly prove challenging to many UK bakeries, particularly those that operate small kitchens or have high bakery demands.
Still, these challenges aren't likely to disappear anytime soon, so bakeries must get on-top of the new guidelines and ways of operating rapidly, in order to ensure safe and efficient business practices are carried out.
So firstly, what are the current challenges that bakeries face?
1. Social distancing
Social distancing guidelines are changing fast and vary from country to country – factors which, in themselves, make implementing social distancing measures difficult. In England, the current advice is to maintain a two-metre distance where possible, and a one-metre-plus distance where two metres is impossible.
Not only can these distancing measures play havoc in front-of-house bakery areas, due to limited customer capacity and queueing systems, but even more so back-of-house, where social distancing can be extremely hard to achieve, particularly in small kitchens.
2. Coping with increased demand for baked goods
The pandemic has prompted a notable surge in demand for local, freshly baked products. At first glance, this trend may seem to offer a total positive for bakery businesses, but be warned: if a bakery isn't equipped to meet this increased level of sales, they may end up neglecting their loyal pre-pandemic customer base or, even worse, compromising the quality of their bakes for the sake of meeting the higher volumes. So, bakers need to consider how their businesses can satisfy the rise in demand without forgoing social distancing advice in the kitchen.
3. Meeting stringent hygiene measures
While abiding by hygiene measures would have been essential for bakeries prior to the pandemic, post-pandemic, the need to increase hygiene precautions is even greater. This includes setting up hand-sanitising stations for customers and staff, making personal protective equipment (PPE) an essential part of staff uniform, and changing cleaning rotas.
4. Restoring customer confidence
There's no question that the pandemic has instilled nervousness into many members of the public, particularly when deciding to venture outside the home in order to visit shops, supermarkets and bakeries. As such, it is vital that bakeries work on restoring customer confidence, though it's important to note that this could be a slow process, which takes careful consideration and communication.
So how can bakeries overcome these post-coronavirus challenges?
Well, the first step is to be alert – both to fast-changing guidelines and to the needs of your customers. By doing this and actively making changes to your business in order ensure the safety and satisfaction of both staff and customers, a bakery will already be one step ahead when it comes to restoring shopper confidence and coping with new government advice.
The second, and arguably most important, way to overcome the challenges of social distancing in the kitchen, while meeting soaring demand for baked goods, is to ensure you are using the very best commercial equipment and, ideally, models designed for the unique demands of a bakery environment.
For example, proving dough outside working hours helps to ensure safe social distancing measures, while advanced steam generation can automatically take dough through all its processes, no matter if it's frozen, refrigerated or proved.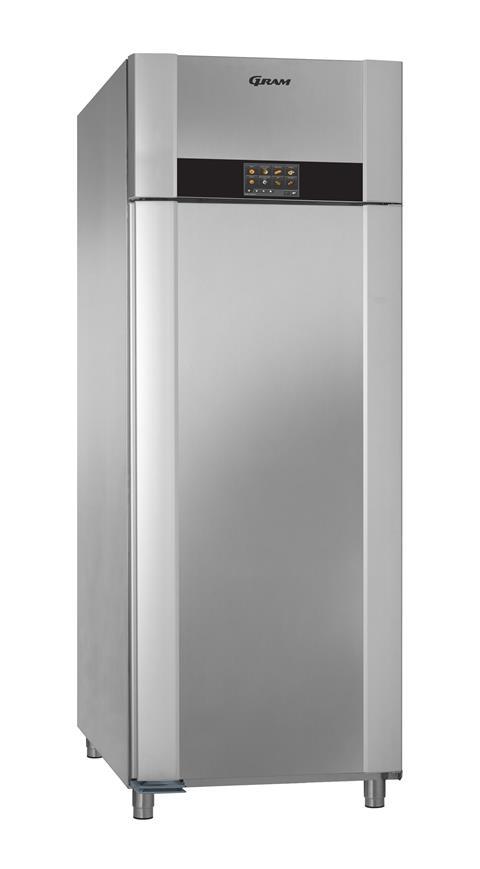 Hoshizaki can help to handle both these processes effectively, allowing bakeries to reduce the number of staff within the kitchen at one time. Its 3-in-1 refrigerator/freezer/prover – the Gram GA 950 – also features an air circulation system which protects bakery products via indirect cooling and temperature stabilisation. These processes are specifically designed to prevent dough-skin from forming or products drying-out, so bakeries need not compromise on product quality for the sake of safety and social distancing.
Moreover, to speed up production with fewer staff, the GA 950 features an intuitive, 7-inch display with eight pre-set bakery programs, allowing for easy and quick start-up. Tailored settings allow bakers flexibility according to their menus, as well as any new bakery demands identified over the course of the pandemic.
Touch-points are reduced with an automatic closing door and pedal opener, allowing bakeries to comply with government guidelines, ensure staff and customer safety, and help them combat the challenges of the Covid-19 pandemic in a practical and profitable way.
Using effective equipment such as this and maintaining good practice, communication and alertness to new guidelines and trends, bakers can feel confident in their ability to overcome the various challenges placed on their business post-pandemic.
To find out more information on the Gram GA 950, or Hoshizaki-Gram, please visit www.hoshizaki-europe.com or call 01322 616 900.