With the high in fat, salt or sugar (HFSS) 2022 legislation deadline only a few months away, the industry is investigating cost-effective, reduced-fat and reduced-sugar alternatives to avoid complete reformulation of their popular recipes. Here, Dr Mo Tighsazzadeh, UK commercial director, HSP Group, explores some innovative formulation approaches.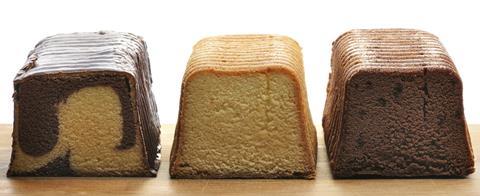 Changing recipes is always a frightening thought for manufacturers and bakers of any size. However, adaptation is vital in maintaining a competitive edge, as well as implementing innovation, responding to market needs or following regulatory guidance.
In recent years, the global baking industry has been facing challenges from consumers to provide healthier alternatives to their favourite bakery treats or snacks. All UK businesses now face an additional challenge in complying with the new HFSS legislation, set to take effect in October 2022.
Becoming HFSS-compliant is proving to be a challenging formulation requirement for manufacturers and bakers due to the functional benefits of these key ingredients in baked goods. Potential technical complications include – and could affect – shelf-life, texture, stability, mouthfeel, handling and production reliability.
Existing challenges
● Time
Formulating a new recipe can be a time-consuming process. Many manufacturers' and bakers' recipes have been passed on through generations and well established for years. Having to reduce key ingredients in these recipes requires extensive trial and error experimentation, to achieve an optimum formulation with minimal changes to characteristics of the finished product. Consequently, reformulation has created significant challenges for businesses, in terms of time and resource, as their existing recipes now require tweaking in addition to innovating new products and fulfilling day-to-day operation needs.
● Ingredients & quality
Understanding the chemistry of the ingredients is key to producing high-quality products. Fat and sugar play important functional roles in preparing baked goods. Sugar, apart from providing the sweetness, helps with caramelisation and browning of the baked goods. It also acts as a tenderising, moisturising and leavening agent due to its crystal structure and ability to easily interact with other ingredients in the batter.
Common fats used in baking – i.e. all butter, margarine and spreads – are water in oil emulsions that have a direct effect on shelf-life, stability, mouthfeel and handling of the products. Therefore, removing or reducing these ingredients can expose the developer to a significant number of technical challenges, which can affect the consumer experience and ultimately their product success.
However, the need to use high amounts of sugar, fat and preservatives to produce a tasty treat is a common misconception.
● Cost
Developing a new recipe comes with many rounds of trial and error which has cost implications for the business. This includes factors such as preparation time, ingredients, utilities, and all other resources that will ensure the final product is at its finest quality. Without a concise formulation plan, where the ingredients' chemical interactions are predicted and calculated, this process can be exorbitant.
● Shelf-life
This has been the most challenging phenomenon for manufacturers around the world due to a natural susceptibility of baked products developing mould, going dry or becoming stale. Ingredients and environmental factors play major roles in determining product shelf-life. The environmental factors influencing shelf-life include humidity, temperature, radiation, and packaging, which most experienced manufacturers have now overcome. As for ingredients, the complications are harder to control as the product must maintain explicit quality standards (e.g. moistness and mouthfeel) over a known period of time. Avoiding products containing chemical preservatives (e.g. potassium sorbate), due to recent consumer demand, creates new obstacles for maintaining longevity of a product.
How are active emulsifiers different to traditional powdered emulsifiers?
Traditional emulsifiers are in what is known as 'beta-powder' form. Substances present in powder form are more chemically stable compared to gels or liquids. [and in the case of emulsifiers less efficient]. This is due to their strong crystal lattice and intermolecular bonds, which make them appear in solid, stable form. In order to activate the emulsifying effects of these powders, the solid beta-powder needs to break down in the presence of water and heat, over a long period of time. This reaction transforms an inactive emulsifier to an active alpha-gel form. However, materials available in gel or liquid are significantly more exposed to microbiological shelf-life limiters compared to stable powder form.
HSP Group has resolved these problems for businesses by introducing its Emultive brand – patented emulsifiers now available in activated gel form, which reduces the mixing time by up to 50%. Emultive products are the only emulsifiers that contain no preservatives. They are used by manufacturers around the world to reduce fat and sugar, and to adjust or eliminate egg from their recipes which enhances overall quality and shelf-life. The product range and their functions include;
● Emultive Freshness: Suitable for all recipes to enhance shelf-life, moistness, softness and durability- the only product in the world that guarantees up to a one-year shelf life with no preservatives.
● Emultive Mono-Gel: Premium cake gel that increases volume, improves texture, mouthfeel, stability and handling.
● Emultive Bisco-Gel: Exclusive emulsifier for biscuits with anti-blooming properties and the ability to enhance shelf-life, crispiness, mouthfeel and production reliability.
● Emultive Egg-Gel: Outstanding egg replacer with extensive emulsifying effects.
Emultive products are vegetarian, vegan and suitable for products with all other dietary requirements including halal, gluten-free and kosher.
How can HSP Group help?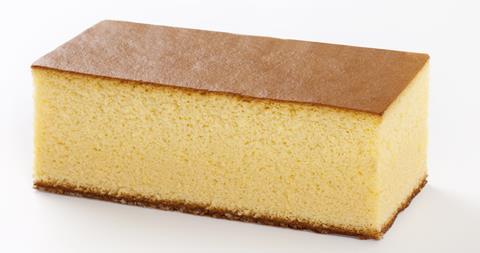 HSP Group is a formulation specialist with over 20 years' experience in supporting businesses achieve their objectives in producing high-quality, reduced-fat, reduced-sugar, preservative-free products with an extended shelf-life."Our aim is to help companies produce healthier and more cost-effective products," says Dr S Pakdel, founder & CEO of HSP Group and inventor of Emultive products. "We understand the current challenges associated with using fat, sugar, egg and other preservatives in recipes. We are proud that our formulation technologies and methods have enabled our partners to optimise their formulations without undermining customer satisfaction, while maximising profitability. The UK has a proud history in baking and we are delighted to be a part of it and to continue the legacy for being world leaders in formulating innovative recipes."Dr Pakdel and his team have successfully launched their certified brand, Emultive products, in the UK. Emultive products are active alpha-gel emulsifiers for baked goods, prepared from natural resources to enhance various characteristics of the product.
HSP Group is confident in the solutions provided by its formulation technologies The company invites all manufacturers (large or small) to join the journey in working collaboratively to create healthier, cost-effective and more sustainable products.
To find out more about HSP Group and the Emultive brand, click here or contact office@hspgroup.co.uk
References:
1 Pakdel, S. (2018). The Application of Emulsifiers in Food Industries. 1st edition. London: Lap Lambert Academic Publishing
2 https://www.foodnavigator.com/Article/2021/12/23/UK-HFSS-rules-the-most-significant-in-store-changes-seen-in-decades-but-will-they-hit-unhealthy-sales