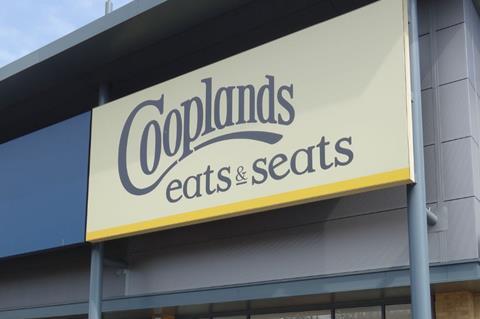 Cooplands is to open three concessions in Tesco stores in Hartlepool, Stockton-on-Tees, and Lincoln.
The new sites, set to open next month and creating around 35 local jobs, will sell freshly made sandwiches, cream cakes and other sweet treats as well as sausage rolls and pasties. The products will be baked in on-site ovens throughout the day.
The Lincoln site represents the second Cooplands Eats & Seats – a new format which includes a place for customers to sit in and eat. As such, this location will offer an extended range of hot food including hot sandwiches, paninis, toasties and cooked breakfasts available. The Hartlepool and Stockton-on-Tees ones will be a traditional, takeaway format.
Cooplands' first Eats & Seats site was opened in June on Seamer Road in the bakery's heartland of Scarborough. Cooplands CEO Belinda Youngs has previously described the format as "a combination of a Cooplands shop, a Pret and a Costa but with our good honest value" with "soft seating, Wi-Fi, a grazing area and an extended product range".
"We are delighted to be working together with Tesco and to make it even easier for customers to enjoy our freshly made food as part of their trip to the supermarket," Youngs said of the partnership.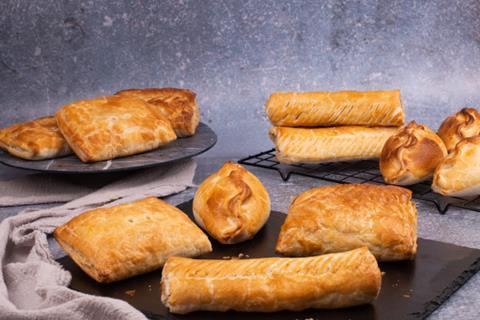 It comes as the 136-year-old business also announced a partnership with frozen food retailer Heron Foods. The deal will see a selection of Cooplands products sold frozen through the specialist's stores for consumers to bake at home. The full line-up comprises:
Sausage Roll 4 pack – £1.39
Cheese Straws 8 pack – £1.39
Steak Bake 2 pack – £1.50
Chicken Bake 2 pack – £1.50
Cheese & Onion Pasty 2 pack – £1.50
Potato & Corned Beef Pasty 2 pack – £1.50
Sausage, Bean & Cheese Pasty 2 pack – £1.50
Steak Pie 2 pack – £1.39
Mince & Onion Pie 2 pack – £1.39
Chicken & Veg Pie 2 pack – £1.39
Vegan Sausage Rolle 4 pack – £1.39
Vegan Steak Bake 2 pack – £1.50
Vegan Cheeze & Veg Bake 2 pack – £1.50
Cherry Turnover 2pack – £1.00
Apple Turnover 2 pack – £1.00
Triple Chocolate Muffins 4 pack – £2.50
The partnerships are part of Cooplands' ongoing expansion plans which has also seen it team up with independent supermarket Proudfoot to sell its bakery range.
Alternative routes to market, particularly through partnerships with supermarkets, are becoming increasingly popular for businesses which are traditionally based on the high street. Pret, for example, has rolled out a range of bake-at-home pastries as well as piloting concessions in Tesco stores and with MFG petrol stations.
Italian restaurant chain Carluccio's, which is owned by Boparan Restaurant Group, has opened the first of 500 Caffè Carluccio's sites it intends to roll out over the next five years in the Sainsbury's St Albans store.