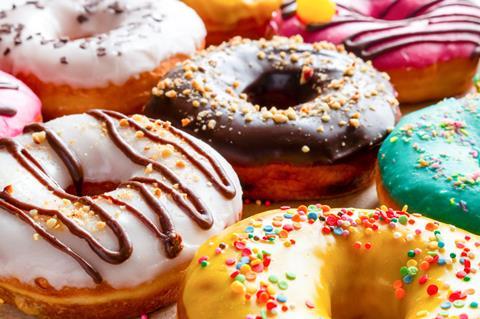 Craft bakers are experiencing a continued demand for sweet bakery items, according to an industry survey.
Research by the Craft Bakers Association (CBA) among its membership base revealed that sales of sweet products had risen for over a third (34%) of respondents during the past year, while more than half said demand had remained stable.
The results of the survey also revealed that sweet bakery items account for over 40% of total weekly sales for one in five CBA members. A third reported sweet products making up 20-30% of weekly sales, while nearly a fourth (24%) said they accounted for 30-40%.
Almost all the bakers questioned (96%) said they offered over 10 sweet bakery products, while over half (58%) have more than 25 sweet items in their range.
The survey showed the most popular sweet options to be doughnuts, accounting for 33% of sales, followed by large cakes with 15%. Next in popularity were cupcakes, pastries, eclairs/choux buns and tartlets with 6% of sales, followed by cookies with 3%.
The research also uncovered a dividing line among bakers on the subject of reformulation, with one in five (26%) saying they expected demand for reduced sugar products to grow in the next year but nearly a third (32%) disagreeing with this.