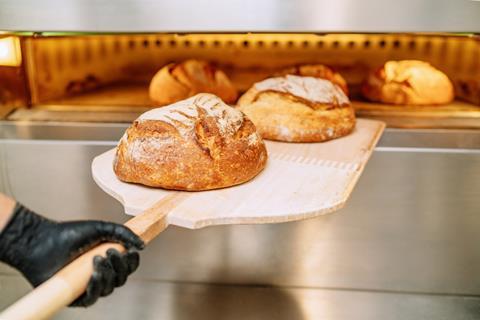 Baking trends, craft bakers' response to the pandemic and changes at directorship level are among the key details contained within the Craft Bakers Association's 2021 annual report.
Here, we highlight some of the key messages:
Business environment
A CBA member survey revealed bakeries had the tenacity to find new opportunities during the pandemic. Although 36% of bakers had closed a shop in the six months leading up to the association's June 2020 survey, 36% had extended their online offering with great success. Almost two in three (63%) bakeries said they remained open during lockdown, with 68% operating at reduced hours.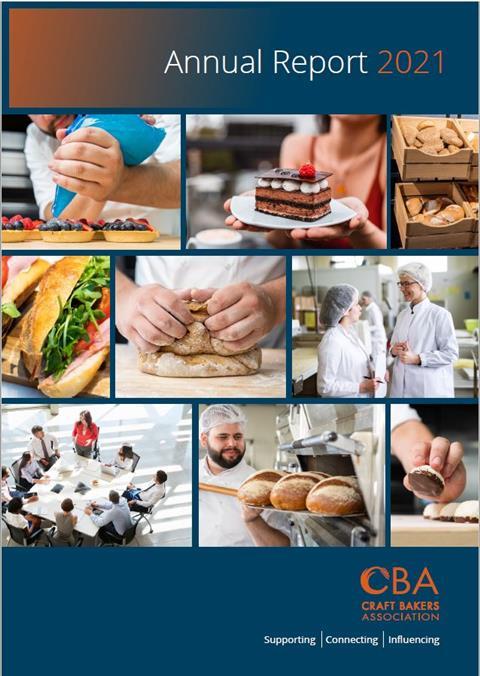 CBA chairman George Fuller applauded the industry's response to the challenges of the pandemic citing "fantastic innovation, resilience, and creativity, coupled with a determination to just get on with the job in hand".
However, he warned that the future would remain challenging for some time in respect of rising costs along with continued problems with recruitment and many other commercial issues, including business rates. "The CBA will continue to lobby on your behalf to bring the necessary changes to the system to ensure that business rates are charged in a fair and equitable way – which currently they are clearly not," he said.
New directors
The report named four new directors that have accepted a position on the board. They are: Hayley Calthorpe, managing director of British Bakels; John Lamper, bakery executive for Tesco; Paul Gray, Heygates Flour Millers; and Nick Harris, managing director of Bako South Eastern.
Specialty breads and healthier bakes
Fuller identified that many gains were made during the pandemic when people shopped locally and sought out bakery foods with proven provenance. "We will need to build on this and demonstrate the added value in our offering, including specialty breads – which are growing in popularity," he said. "It will also be important to show that we are meeting the need of today's consumer – who is more interested in healthy eating than before – and whilst taste and indulgence will thankfully never disappear – we will, I think, see an increase in demand for 'healthier bakes'."
The report described the increased consumer appetite for adopting healthier diets and flagged the government's intention to continue to use food legislation to tackle health issues on the promotion of products high in fats, salt and sugar.
The report also suggested that old practices - such as the use of sourdoughs to help improve gut health – could be considered. "As a sector we are going to have to find ways of improving the perception that we are less reliant on the heavily targeted carbs and sugar," it stated.
Plant-based trend
The report claimed the growth of plant-based food had been fuelled by a combination of environmental and health considerations. In bakery, the concept was still in its infancy as "bakers need to work hard to produce products to match the quality, taste, texture and structure existing range without using eggs, butter, or cream". However, it noted that 50% of customers claim to be looking for plant-based pies and pasties with protein replacements based around lentils, beans and chickpeas.
"It's important to consider that in the last five years product launches carrying the meat-free claim have more than doubled," the report said.
Membership
The CBA said it was 'on schedule' to grow its membership to 500 by the end of 2021. Its current membership stands at 450. The report also revealed the association has assisted more than 300 companies in legal matters and added 250 members had taken advantage of 'huge discounts' negotiated on vehicle cover. Wellness packages around mental health issues are among potential new services currently being explored.