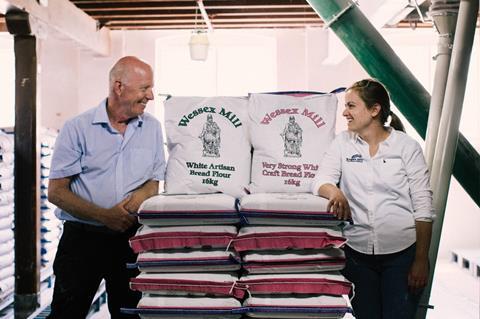 Wessex Mill oozes heritage – from the fact that there's been a mill on the site since Domesday to the 1940s roller mill inside and the fourth and fifth generations of the Munsey family at the helm.
The business was founded in 1895 by William Henry Munsey who relocated from Cambridge to Oxford, switching from farming to milling in the process, owing to an outbreak of foot and mouth.
Originally starting as a partnership with Archer Cowley, the mill situated in Osney in Oxford became W.H. Munsey with William Henry taking complete ownership in 1911. The family venture continued as sons Ellis and Keith joined the workforce until they were called up for service.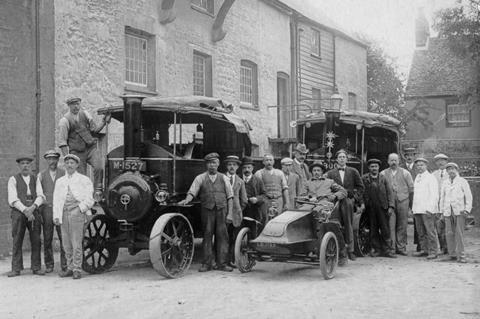 Having returned from The Great War, they settled back into milling until disaster struck in 1946 as a fire burned Osney mill to the ground. Permission to rebuild was denied so they purchased Mr Clark's biscuit flour mill in Wantage instead.
Third generation cousins Dick and Bill (sons of Ellis and Keith, respectively) came on board in the forties and fifties followed by Bill's son Paul in 1982 and his daughter Emily in 2017. It was under Paul's leadership that the business changed its name to Wessex Mill, although it still trades as Clarks (Wantage).
The mill has evolved over the years, first relocating into the redbrick Victorian warehouse on site in which the bespoke 1940s Henry Simon roller mill was fitted. While there are limitations to the machinery, namely time as its max capacity is two tonnes an hour, Emily feels no need to upgrade. "If you asked what I'd change it wouldn't be the mill," she says. "It's beautiful and within that our oldest bit of working machinery is from 1880 and that is being used every day."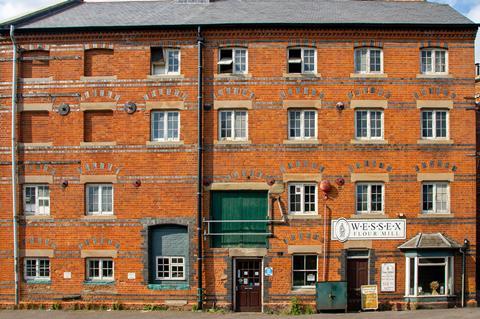 Resultant products have also changed as it was originally a soft wheat mill transitioning to one working with hard wheat to produce bread flour for bakeries and baking enthusiasts alike.
Bakeries make up 70% of Wessex Mill's sales. However, a recent boom in home baking due to the pandemic shifted the balance slightly.
Regardless of who the end user is, the business puts a lot of effort into sourcing. "We're the smallest roller mill in the country by some way and we source our wheat differently as well," Emily explains. Wheat is bought direct from up to 20 farmers within a 30-mile radius and none of it is batched meaning "we know exactly where it's come from all the way through the process".
As for the future Emily's goal is a simple one: "The aim is to be more efficient and making better flour."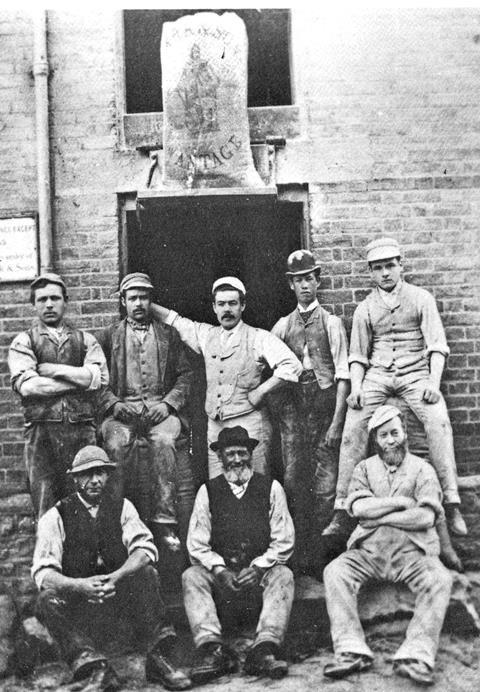 Timeline
1895: Henry William moves to Oxford to begin milling
1911: He takes full ownership of the business and it's renamed as W.H. Munsey
1927: Ellis and Keith faced an ultimatum from landowners Christ Church. They borrowed the money and bought the mill outright shortly before William Henry's death
1946: A devastating fire burned Osney mill to the ground and the business relocated to Wantage
1982: Fourth generation Paul Munsey joins the family firm
2017: Paul's daughter Emily comes on board
2020: Strong White Artisan Flour, designed for use in sourdough, is launched