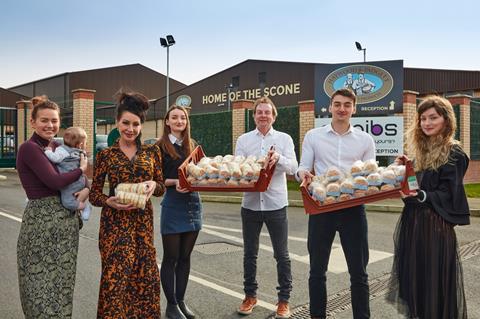 Simple things done well is the ethos behind Haywood & Padgett.
By focusing on the unassuming but beloved scone this South Yorkshire-based business has flourished from a two-man operation hand rolling and cutting 100 scones an hour to a £32m business creating one million treats out daily.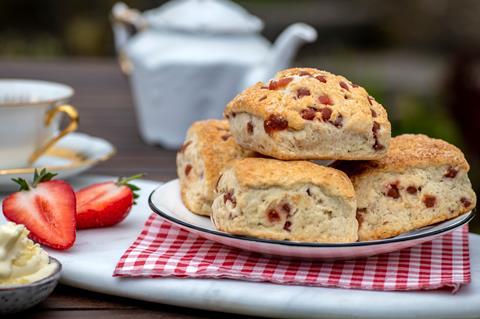 It was started in 1985 by David Haywood and Wayne Padgett who, with a modest budget of £15,000, invested in rented premises in Wombwell just outside Barnsley. Here, they baked cakes, scones and bread to sell on local market stalls.
The scones proved to be a massive hit and, spotting a gap in the market for the product in the nation's supermarkets, the duo got to work securing listings. Gateway Supermarkets were among the first to come on board and it now counts Asda, Morrisons, Sainsbury's, Tesco and other retailers among its customers, alongside foodservice clients.
"There isn't anything more quintessentially British than a scone," says commercial manager Ian Hemingway, who has worked alongside managing director Wayne Padgett since 2016. That doesn't mean there isn't room for innovation – Haywood & Padgett produces between 80 and 100 skus, from traditional plain and sultana scones to strawberries & cream, honeyed orange, and chocolate versions.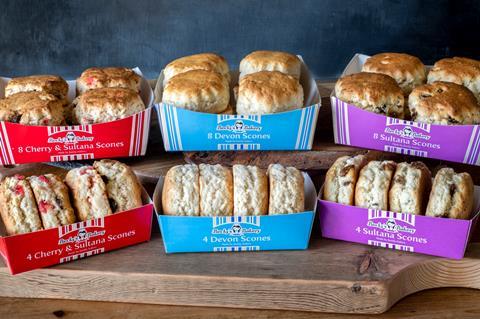 It soon became clear the modest premises weren't able to keep up with the growth, so in the mid-90s Wayne and David invested in a purpose-built bakery on Carlton Industrial Estate in Barnsley. Investment continued over the years, with a recent expansion offering a significant boost. "We've pretty much doubled the production hall, invested in two new lines and doubled the size of the warehouse," Hemingway explains. This will, in part, be used for the company's next venture, which will see it expand outside of its staple scones.
Regardless of the size of the business, Wayne Padgett has always sought to "treat people like family and try to make sure that every staff member is valued". In fact, it's the provision of around 200 jobs in the local community that Padgett is most proud of over the company's 35-year history. "We're also very proud to be the world's biggest scone supplier," he adds.
Family values are set to remain as Wayne is joined by his four children. Daughter Becky was the first to come on board in 2009 and is now a director. Son Luke joined next on the production side, now working as a trainee manager, followed by Natasha, who coordinates staff and, most recently, Charlotte, who handles communications and social media.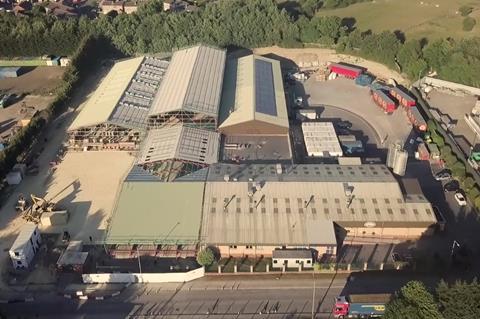 Timeline
1985: David Haywood and Wayne Padgett establish the business
1990: The business secures its first listing with Asda
1996: The purpose-built bakery on Carlton Industrial Estate in Barnsley was completed
2000s: Demand grows so the business starts exporting to Europe and Australia
2008: David Haywood retires, and the firm became owned solely by the Padgett family
2009: Wayne's daughter Becky joined the company and, after a few years at the business, was made a director
2021: Capacity is nearly doubled as the business looks to expand beyond scones