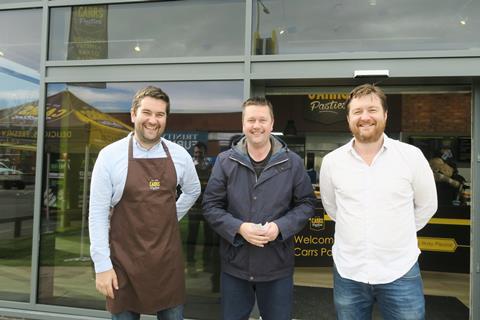 Carrs Pasties has grown from a tiny business to one eyeing UK-wide sales over the next few years.
Carrs Pasties bestselling meat & potato pasty started out as a homecooked family treat but was swiftly added to the range at Joe and Nellie Carr's general store in 1938, where it was sold alongside pies, crisps and tripe.
Thanks to their popularity with local mill workers, the couple decided to focus on just pasties and by the late 1940s the business was rebranded.
Enter the second generation in 1975 – Joe and Nellie's children John, Bernard, David and Veronica who quit their day jobs to join on the family firm.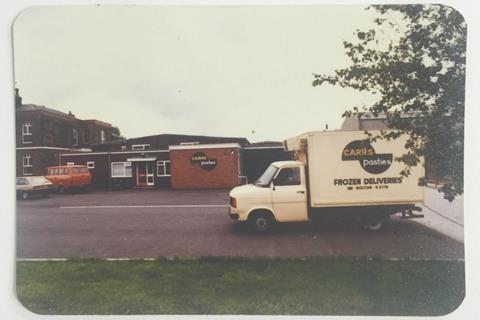 Things ramped up with a second shop opening that year as well as a purpose-built factory adjacent to the Manchester Road shop.
"It was completely out of their depth – a proper vocation," says managing director Joe Carr, part of the third generation. "But because it's a family company, they were obsessed with getting the quality right and looking after customers."
Fast forward to 2013 and John's three sons, Joe, Liam and Matt take over. They sought to modernise it once again, explains Joe.
"With a simple bit of branding and some marketing behind us, people are starting to realise how good our product is – we're renowned for having the best pasties in this town. We're passionate about getting that reputation around the north west, if not the whole UK, over the next few years," he adds.
The menu has adapted as part of this and Carrs offers five main pasties – the meat & potato one, as well as steak, cheese & jalapeno, cheese and vegan ones. Sausage rolls, Whist pies, cakes and flapjacks complete the menu.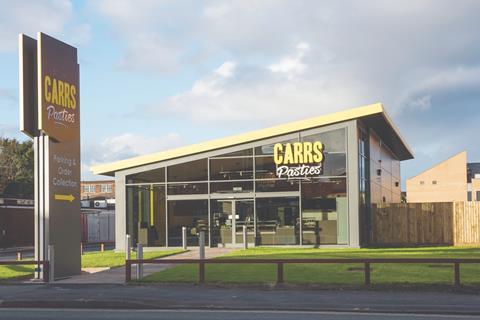 In Bolton, the meat & potato pasty still reigns supreme but as the business grows, the steak pasty – launched in 2015 – is giving it a run for its money.
One phrase the brothers live by is "fill everything with pride".
"The last generation taught us the reasons why our business is so successful – we go beyond for the customer," he says. "Quality is more important than quantity, and we keep it simple."
Its reach has expanded with new shops in Bolton Market Place Shopping Centre and on Manchester Road (the original site was turned into a wholesale space). An online shop along with click & collect and nationwide delivery have taken the pasties even further afield.
"We want to see ourselves in every town, with our products in petrol forecourts and anywhere there's food to go," adds Joe.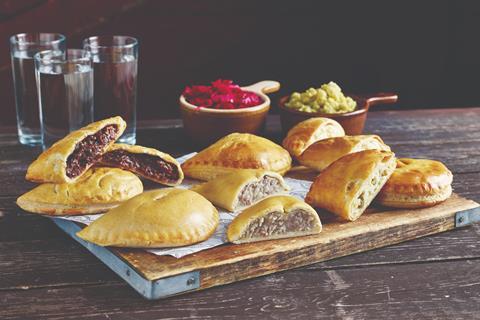 Timeline
1938: Joe and Nellie Carr start selling pasties at their general store in Bolton
1975: John, Bernard, David and Veronica join the business
1995: A third shop opens in Bolton Market
2013: Joe, Liam and Matt become the third generation to join the family business
2015: The steak pasty is added to the menu
2016: A new shop opens at Bolton Market Place Shopping Centre
2017: The next shop opens on Manchester Road, with the original site becoming a wholesale space
2020: Carrs Pasties launches an online shop