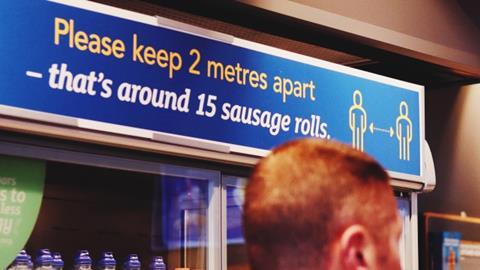 The business is reopening 800 stores on Thursday (see below) but has warned it cannot predict what impact of social distancing will have on its ability to trade or on customer demand. With in-store operations restricted by the size of shop, Greggs said it was expecting that sales could be lower than normal for some time.
As a result of this, and a reduced menu in its stores, a proportion of the company's store and production staff will remain furloughed for now.
The business, which is securing funding through the Covid Corporate Financing Facility, has also reviewed its strategy while it assesses the longer-term implications of the crisis.
This has prompted Greggs to temporarily suspended its new shop opening programme, with the exception of a few shops it was already legally committed to, or where it expects strong customer traffic. As a result, it plans to open about 60 shops and close about 50 over the year as a whole – a net gain of just 10 compared to the 100 it has grown by in recent years.
Greggs is also approaching landlords with proposals in return for rent reductions, and plans to move to monthly rent payments from June.
With lockdown making online shopping more important, the company is ramping up development of delivery and click-and-collect services. Among the 800 stores reopening this week, 19 shops will reopen for delivery and click-and-collect transactions.
Greggs added it was continuing to invest in its new robotic frozen logistics facility, as this would improve efficiency.
"Looking forward, although great uncertainty remains, we are excited to be resuming our service for many customers this week," said Greggs CEO Roger Whiteside.
"We are confident of our ability to adapt to market conditions in the short term while continuing to invest in the long-term growth of our business."
Greggs is due to report its interim results for 2020 on 28 July 2020.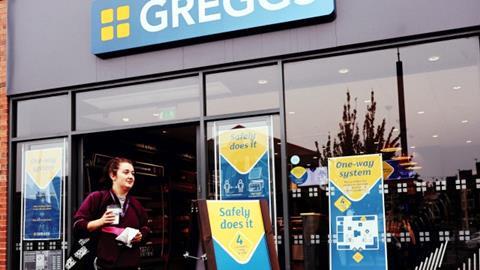 Greggs reopening plans revealed
Following trials in shops in the north east, Greggs is opening 800 sites across the country on Thursday (18 June) for takeaway only.
Staff have been trained in the operational changes and protective measures implemented across the retail estate, including:
Floor markings and signage to help customers maintain social distancing
Protective screens at counters
Availability of protective workwear for teams
Additional, more frequent, cleaning measures
Availability of hand sanitiser
Encouragement of contactless card payment
A one-way system will be in place to help ensure social distancing and only one adult per household will be permitted to enter the shop at a time to join a social distanced queue. There will be a reduced number of workers behind the tills and a limited menu (see below).
"Over the past month, we have carried out robust trials using our new operational and social distancing measures and they have progressed well," said Greggs CEO Roger Whiteside. "This has allowed us to move to our next reopening phase with just over 800 of our shops welcoming customers back this week.
"The health and safety of our colleagues and customers is our priority and, for this reason, we have put in the time and effort to make a thorough assessment of all shops. Although we will open with a reduced range, this will be a significant step in us helping the nation get back up and running and serving the communities that we operate in."