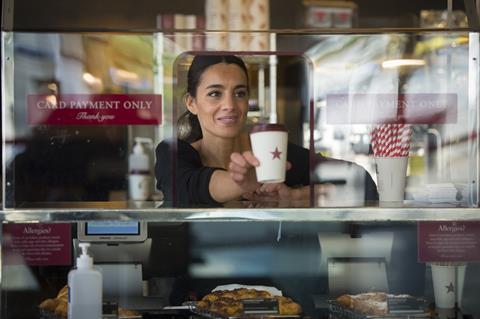 Pret A Manger is set to cut a further 400 jobs and close six shops in response to the expected challenges over the coming months as Covid-19 levels rise in the UK.
Pret will be consulting on several adjustments within specific areas of the UK business and said not all shops will be impacted.
It comes just a couple of months after Pret announced nearly 3,000 jobs would be lost from its UK shops and support centre and follows the decision to permanently close 30 UK shops in July.
The business had seen consistent sales growth over the last four months, with consecutive weeks of trading progress since April. However, this growth has slowed since the end of September as Covid-19 infection rates increase.
"It's absolutely right that we take steps to stop the spread of the virus and tackle the new wave of infections. Sadly, the result of the rise in infections and the necessary shift in public health guidance mean that our recovery has slowed," said Clare Clough, UK managing director at Pret.
This has particularly impacted trade in the City of London, Pret added, noting that the latest round of changes will enable it to continue to adapt through the winter.
"We've said all along that it's up to Pret to decide our own future and that we must adapt to the new situation we find ourselves in. That's why we have to make these further changes as we continue to transform our business model and prepare for the six months ahead. We are doing everything we can to support our team members and to prevent further job losses."
In recent months, the business has embarked on a transformation programme which has seen it launch a new coffee subscription service and retail coffee offering with Amazon.
Sales via online channels are performing strongly, it added, thanks to new partnerships with Deliveroo, Just Eat and Uber Eats.
Pret has also recently unveiled a strategic partnership with motorway service firm Moto. The first Pret Moto shop at Cherwell Valley is set to open in December, with a second shop planned at Moto's new Rugby service area in early 2021.