A baker from Hereford, a Derby doughnut specialist and a Sheffield family bakery are among the winners of the Baking Industry Awards 2022.
The awards, which took place at the Royal Lancaster in London on 20 October 2022, recognise excellence in baking. The winning people, products and businesses were chosen following months of judging involving interviews, product testing and site visits to ensure the winners were worthy of these accolades.
"These awards recognise the best and brightest that the baking industry has to offer, from skilled artisan bakers to industrial manufacturers," said Amy North, editor of British Baker. "Bakery is a people-driven business and the passion and enthusiasm witnessed across the sector is second to none, as highlighted by each of our winners.
"I'd like to extend a huge congratulations to all of our worthy winners and finalists, and thank our sponsors and independent judges for their diligent work this year."
Here are the winners of the Baking Industry Awards 2022. Click on each one to find out what made them shine:
Peter Doughty-Cook describes his business Peter Cooks Bread, which is nestled in the Malvern Hills, as his best achievement to date. He's a hands-on baker who also dedicates a lot of time to training his staff. In the past couple of years he has embedded a greater sense of pace of innovation and product development to complement his core rye-based range and make sure customers keep coming back for more.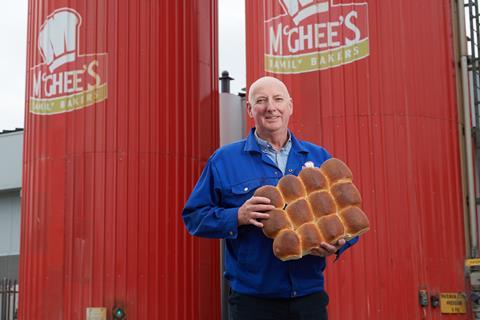 McGhee's commitment to investment in all areas – especially customer service and retention, technology and its 385 staff – is one of the many reasons judges felt the business deserved this accolade. The Scottish family business takes pride in delivering craft products to the mass market through low-cost, high-volume production lines.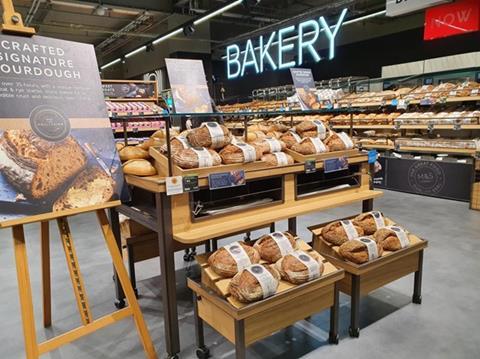 The team at Marks & Spencer wowed the judges with their knowledge and passion for bakery. Innovation in its bakeries' formats to keep consumers engaged also impressed the panel as did the new range of sourdough loaves.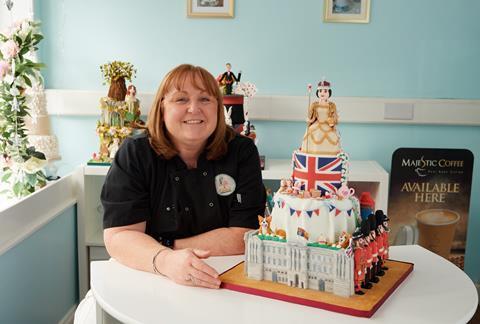 Johanna Moloney started Manchester-based Caketastic Creations 12 years ago. She specialises in making wedding and celebration cakes to order, along with a range of treats including cupcakes, traybakes, traditional bakes, cheesecakes and decorated cookies. A proud royalist, her inspiration for the cake came from a visit to Buckingham Palace.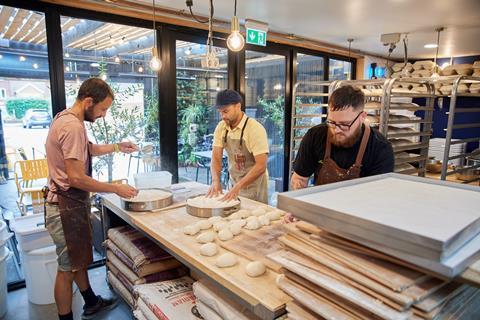 This award is the first of two for Hampshire-based The Street Bakeshop. The business was opened by owner and head baker Tim Goodwin in August 2020. He trained the business' five bakers himself, with none having previous industry experience. Goodwin's vision is to create fantastic baked goods that people love to eat time and again and it is this ethos that has turned it into a destination shop.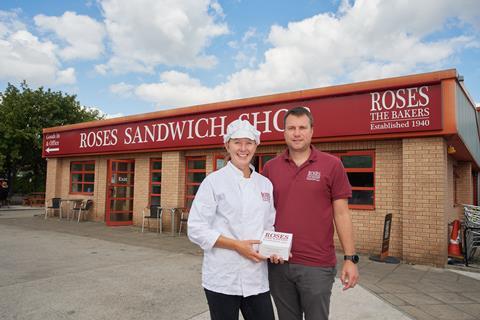 Sheffield-based Roses the Bakers impressed the judges with its use of high-tech order kiosks to transform the customer experience. Instead of taking orders, its staff can now focus on making delicious sandwiches to order for hungry customers.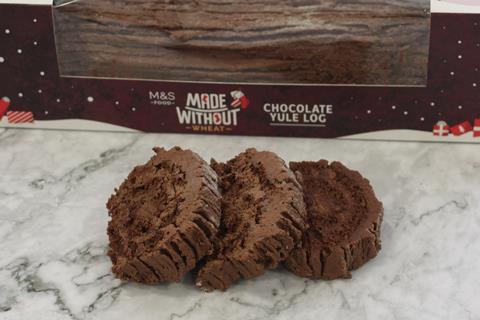 Sweet bakery manufacturer Baker & Baker tried and tested 40 recipes for its Gluten Free Yule Log before landing on the winning one. Made for Marks & Spencer, the festive treat comprises a gluten-free chocolate Swiss roll sponge with chocolate buttercream filling and a dusting of sugar.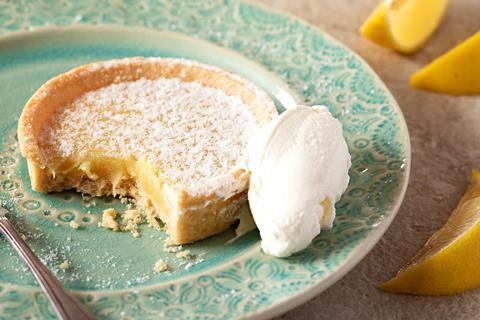 Bells of Lazonby wanted this vegan-friendly, gluten-free lemon tart to stand up against conventional bakery products. It succeeded, being praised by the judging panel, who said: "It's missing nothing against a traditional lemon tart" as they praised its "zingy flavour with well-baked crisp pastry".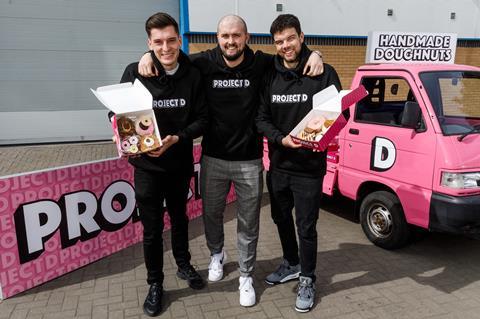 Project D has made great strides since its inception in 2018. The Derby-based doughnut specialist originally had its sights set on the UK high street but pivoted to a predominantly online business as the pandemic hit. The brightly coloured, delicious doughnuts coupled with a quick and easy ordering system won over the judges.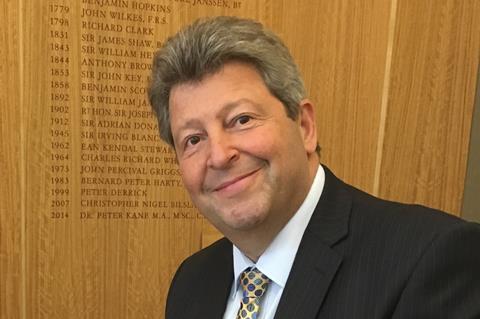 André Sarafilovic has enjoyed a long and illustrious career, offering his services to various trade bodies and organisations as well as running a hugely successful business and creating a charity to help give back to the local community.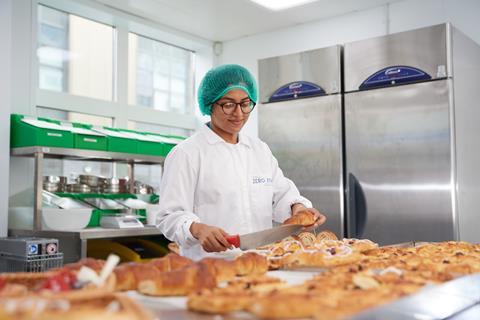 Nishitha Kannan's thirst for bakery knowledge and dedication to technical and professional development is what so impressed the judges. While pursuing her master's degree in food science and technology at Cardiff Metropolitan University, she was nominated as a 'Next Generation Baker' for Puratos.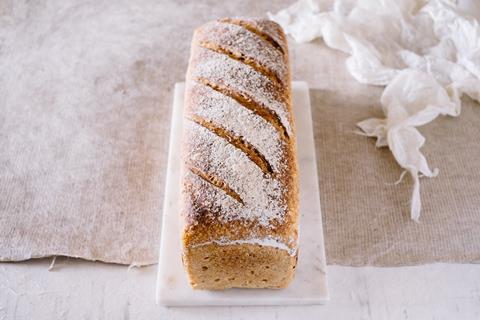 Described as a household favourite, the Malted Barley Sourdough Tin from Lovingly Artisan reflects the bakery's values while meeting the diverse needs of its customer base. It combines wheat flour, barley, rye, semolina wheat and salt, and uses Matthews Cotswold Flour, Gilchesters Organics flours and Warminster maltings.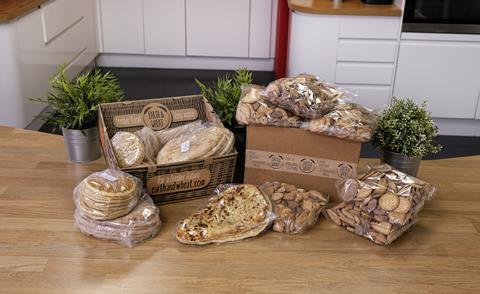 The concept behind Earth & Wheat, which was launched 2021 as the world's first 'wonky' bread subscription service, is rescuing baked goods that would otherwise be binned due to their odd shape. It is aimed at environmentally conscious consumers and families who subscribe to receive a next-day delivery box that contains a random mix of baked products – from wonky crumpets and pittas to pancakes and naan bread.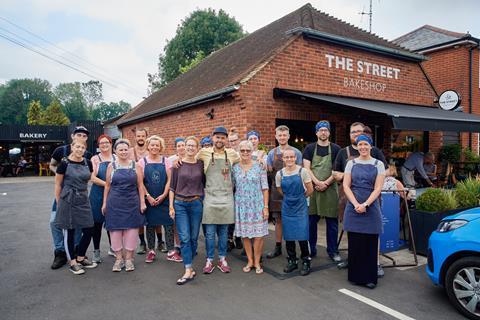 The Hampshire bakery's second win celebrates the teamwork on display there. The judges said the subtle and thoughtful leadership from the senior team was evident, helping to tease out the best of the talent of the 35 members of staff.