Thanks to our category sponsor

Teamwork makes the dream work, and this category sought to highlight solid examples of teamwork that drive success, growth and efficiency for businesses.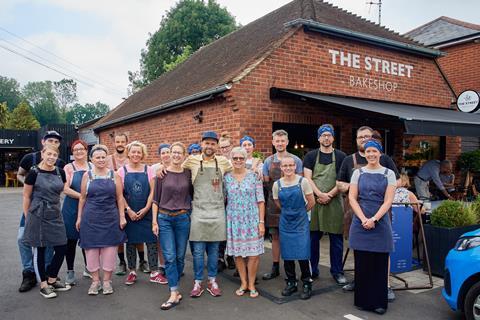 Winner: The Street Bakeshop
Baking Industry Awards judges were impressed with the tangible knowledge-sharing demonstrated at The Street Bakeshop, and were delighted to award the business the title of Team of the Year 2022.
The judges added that subtle and thoughtful leadership from the senior team of owner Tim Goodwin, head of pastry Natalia Matusik, senior bread baker Jordan Turner and front of house manager Sonia Crimando was evident, helping to tease out the best of the talent of the 35 members of staff. The result, they concluded, was an adept and highly skilled team.
The business pointed out that it works hard to reduce silos by working open-plan where possible and with many shifts overlapping so most of the team work alongside each other most days.
"The key to keeping high levels of engagement is to involve the team in the bigger picture of what the Bakeshop is all about. We help the team understand their contribution to the vision and we help them see what part they play in putting a smile on the consumer's face."
Within the business, which is based at Old Basing in Hampshire, the feedback loops are deliberately short so that decisions are made quickly, and everyone knows what they need to do.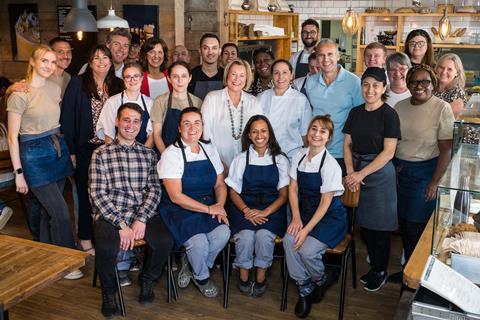 Finalist: Flourish Craft Bakery
The judges said coaching and caring go visibly hand in hand at this bakery.
"All of the 80 team members are encouraged to learn new skills and collaborate. The people really matter here – and it shows. There is commitment from the leadership to developing people and providing opportunities and an environment in which everyone can thrive."
The business sits in the middle of an industrial estate in Watford and comprises a bustling cafe, shop, and pizzeria behind which is the bakery that mainly supplies the wholesale market.
Last year the company launched staff appreciation awards dubbed 'Flourfest' where all the different departments come together to enjoy a barbecue.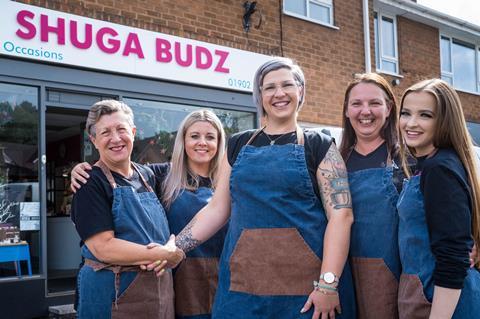 Finalist: Shuga Budz
The energy of the creative environment at Shuga Budz in Wolverhampton really wowed the judges, who also commented on how the thoughtful leadership worked to draw out the collective best from the team.
"It felt like a great place to work," they said, "with a real buzz and shared passion."
"We all bounce off each other," says owner Amelia Nutting. "At the end of each week we meet to discuss the following week's orders. This allows us to get ahead and allocate cakes to the best suited artist. It also gives us a chance to problem-solve, speak up, and express our ideas. If anyone wants to try something new, we all support them."