Thanks to our category sponsor

Free-From Bakery Product of the Year seeks the best baked goods on the market that have been developed for those with dietary needs.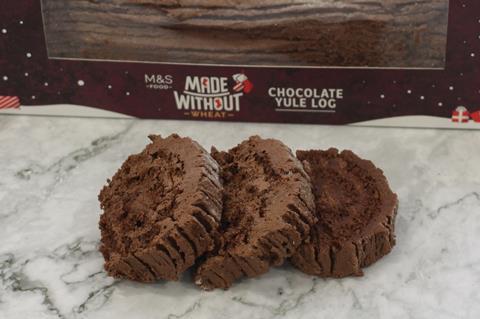 Winner: Gluten-free Yule Log
This Gluten-Free Yule Log is made by Baker & Baker for Marks & Spencer and comprises a gluten-free chocolate Swiss roll sponge with chocolate buttercream filling and a dusting of sugar.
It sounds straightforward but to create the perfect gluten-free sponge roll required Baker & Baker to trial 40 different recipes, each with a different mix and varied bake times before it succeeded.
"The development started off with using a typical Swiss roll recipe and turning it gluten free, however this didn't work well, we ended up creating and testing more than 40 recipes along with different mixing methods and bake times," the business said.
The main challenge was getting the gluten-free sponge to roll once cooled and within the parameters of what the factory process could achieve.
The judges said it was both delicious and moreish – a delight for consumers this festive season regardless of whether they're following a gluten-free diet or not.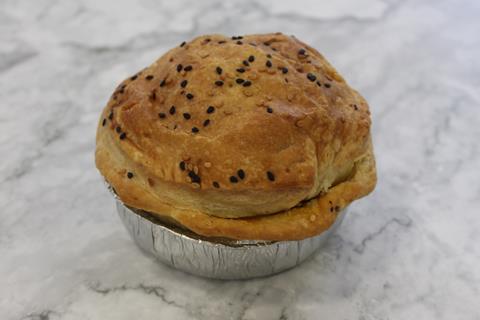 Finalist: Beefcake Trinidadian Black-eye Bean & Vegetable Pie
Produced by The Beefcake Café, this vegan pie comprises a shortcrust pasty base with puff pastry lid encasing a blend of beans, vegetables, mixed spices, chilli and coconut. The recipe is based on a traditional Trinidadian stew that was adapted to cater for the sizeable vegan customer base in Glasgow, where the business is based. The major challenge faced with the recipe development was what binding agent to use – cleverly solved by mashing some of the beans.
The judges said the pie smelled wonderful, looked amazing and the texture of the filling was beautiful.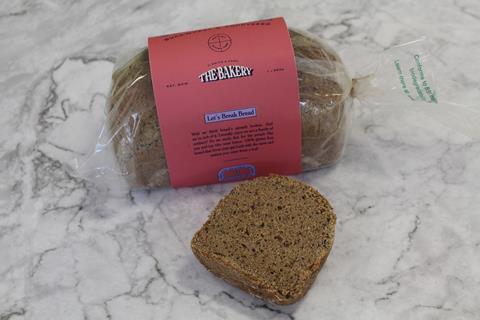 Finalist: Buckwheat & Poppyseed Loaf
This lovely looking loaf is gluten free and vegan. It's made at The Bakery by Knife and Fork – a family business based at Deddington in Oxfordshire – from a buckwheat and teff flour blend, plus fresh baker's yeast, psyllium flaxseeds, Himalayan pink salt and poppy seeds.
The bakery is wholly gluten free and conducted numerous trials to produce a commercial loaf that does not dissolve on the tongue (a common issue with gluten-free breads), is not bitter, has a depth of flavour, great colour, and delivers a good source of fibre. The judges said the Buckwheat & Poppyseed Loaf had a smashing texture and great combination of flavours.