Thanks to our category sponsor

This category aims to shine a light on the best and brightest people who are in the earlier stages of their career.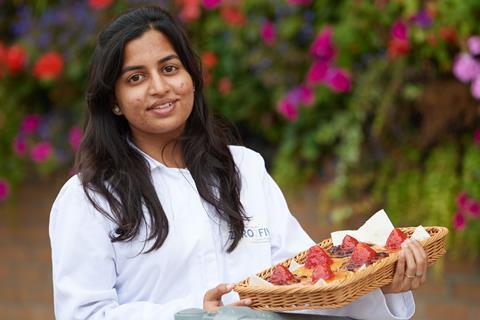 Winner: Nishitha Kannan
Nishitha Kannan's thirst for bakery knowledge and dedication to technical and professional development is what so impressed the Baking Industry Awards judges and led to her being named the Rising Star of 2022.
While pursuing her master's degree in food science and technology at Cardiff Metropolitan University, Nishitha was nominated as a 'Next Generation Baker' for Puratos and as a part of that, developed a new range of vegan bakery products and an eggless cake mix. During her degree she also created innovative products for Marks & Spencer's premium cake range.
Nishitha is particularly proud of cookies she developed that are formulated specifically for lactating mothers, using ingredients including flax seeds and oats.
As she told the judges: "My passion is bakery. I love to scale up from lab to pilot level, and then into production.
"I want to develop innovative bakery products with nutritional benefits that will have a good market among customers," she added. "It is so pleasing to see a product that we develop in the market."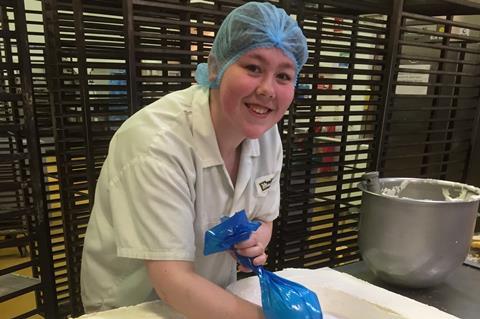 Finalist: Amy McBean
Amy has worked for nearly six years at Macleans Highland Bakery at Forres and is now confectionery supervisor. She has achieved SVQ Level 3 Food and Drink Operations (Bakery Skills) and says one of the highlights of her career was the four-day course she undertook at the Richemont School in Lucerne, Switzerland. "It was the best experience. We learnt so much from each other and continue to talk through technical challenges on WhatsApp group chat," she said.
Her ambition is to remain at Macleans and move up through the role of production manager into a management position. The judges praised Amy's infectious love of bakery and passion for developing confectionery products.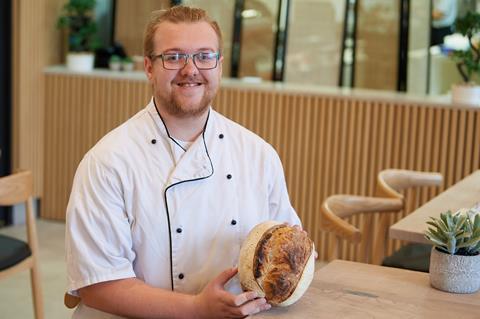 Finalist: Jake White
Jake works at Aji Bakery in London's County Hall and it is testament to his skill and commitment that he was promoted to bakery supervisor while still studying for his Bakery Science and Technology BSC (Hons) at the National Bakery School.
"Once I started baking and sharing the products and saw the enjoyment the people got from eating them, it filled me – and continues to fill me – with joy and a sense of purpose," he told the judges.
Jake trains the other bakers on his shift and works on product development which recently included a Japanese milk loaf. The judges praised his passion for innovation and commitment to ongoing learning.