Thanks to our category sponsor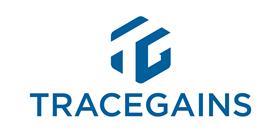 This category celebrates the NPD that brings excitement and innovation to the baking industry.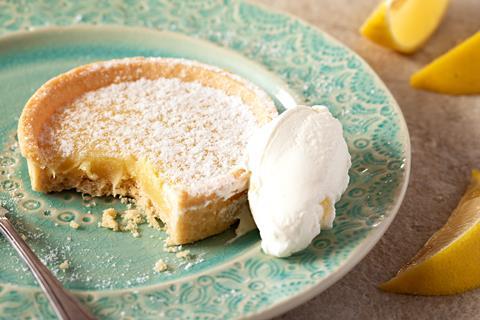 Winner: We Love Cake, When Life Gives You Lemon Tart
Bells of Lazonby wanted to exceed its competitors in the free from and vegan categories with its When Life Gives You Lemon Tart while also standing up against conventional bakery products. It succeeded as the judges said: "It's missing nothing against a traditional lemon tart" as they praised its "zingy flavour with well-baked crisp pastry".
The tart is gluten, wheat, and milk free as well as vegan and certified by The Vegan Society and Coeliac UK. The sweet pastry case uses a reduced sugar recipe to deliver a crisp pastry throughout the thaw and service process and is filled with a lemon-flavoured ganache using creamy diary-free white chocolate.
It's finished with a simple dusting of icing sugar making it suitable for the grab and go market as well as providing a simple finish for the dine-in sector which may want to put their own stamp on it.
It was launched during Veganuary 2022 and gained a major listing with the large wholesalers after showcasing a gap in the market, Bells of Lazonby said.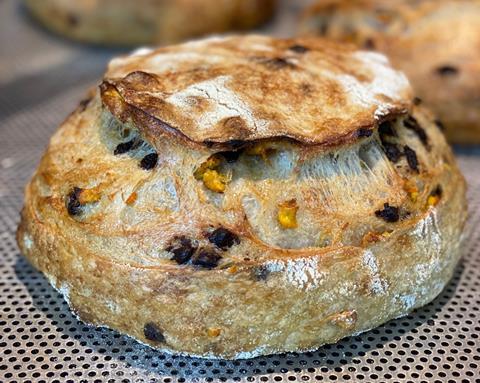 Finalist: Chocolate and the Whole Orange Sourdough
The formulation for this lovely looking loaf came about as a solution to the high orange waste produced by the juicing machine at The Danish Bakery's café in Cardiff. To process the oranges, the bakery ferments them in water for three to four days to extract the natural yeast in the skin.
When the water starts to bubble it is mixed with flour to form a Levain preferment in lieu of a sourdough starter. The remainder of the oranges are then pulsed whole and added as an inclusion to the white dough alongside dark chocolate chips used to balance the slightly bitter taste of the pith. The judges praised the sustainability of the product and its on-trend flavour.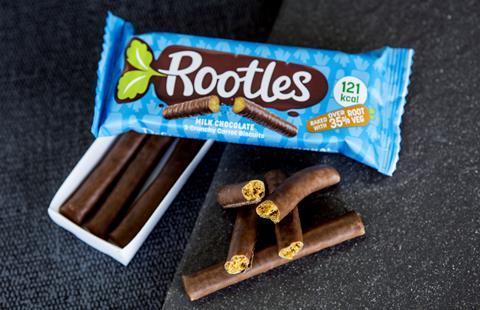 Finalist: Rootles Milk Chocolate
Rootles Milk Chocolate, made by Luke Evans Bakery, is positioned as a healthier alternative snack that contains over 35% vegetables in a combination of carrot and sweet potato. The root vegetables help to bring the sugar and fat content down so a pack of three fingers contains only 121 calories. The innovative approach of combining vegetables and chocolate also helped the bakery to secure development funding from associations working to tackle childhood obesity.
The snack is already available in Asda and Spar, on Amazon, and from independent food shops. "Unconventional and delicious," said the judges. "It smells like a chocolate biscuit and is nice and crunchy."