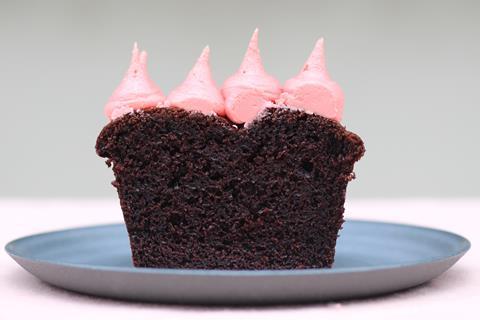 A week-long celebration of cake is set to run from 31 August to 6 September.
Developed by London-based firm Nudge PR, the week is designed to help UK bakeries, bakers, ingredients and equipment companies promote cake.
Cake-related activities will be held by Lily Vanilli Bakery, Bake Off winner Edd Kimber, chocolatier Paul a Young, cake designer Rosalind Miller, and recently launched cake firm Black Box Cakes.
Consumers and bakers can also take part in events such as live bake-a-longs, new launches, promotions and masterclasses.
The week is sponsored by: Carr's Flour; Guittard Chocolate; the consumer arm of the Nabim association, Fab Flour; and The Easy Peasy Baking Campaign, Fab Flour's consumer campaign to inspire the UK's non-bakers to bake.
Consumers will be encouraged to support local bakeries, bake at home and eat more cake.
Nudge PR launched Chocolate Week over 10 years ago, hosting chocolate-related events around the UK at hotels, restaurants and chocolate shops.