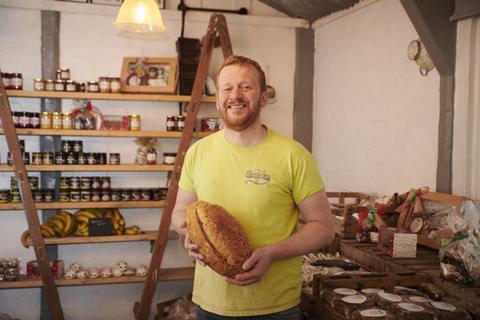 Seasons Bakery has been named north west winner at the Farm Shop & Deli 2021 Retailer Awards.
The Ingleton-based bakery is one of nine regional winners and 30 commended retailers chosen from a shortlist of 153 speciality retailers across the UK.
The Awards took a different format for this year so they could shine a spotlight on the retailers who deserve recognition for their commitment to customers, community, staff, and suppliers throughout the pandemic. Therefore, the winners were named regionally rather than from traditional categories, such as Baker of the Year as seen previously.
A panel of expert judges, including broadcaster Nigel Barden, British Baker editor Amy North and Andy Swinscoe from 2020 champion The Courtyard Dairy, scored all the entries based on an online submission and comments from customers.
"The Farm Shop & Deli finalists have illustrated how crucial they are to their communities at a time when many consumers remained in their homes," said Barden. "This includes dedicated online businesses which have witnessed huge growth during these difficult times, and traditional retailers who increased their online offer.
"But it's the stories of innovation and imagination way beyond these that took our judges' breath away… The food offer from our finalists has been sublime while the consideration of mental health and wellbeing for customers and staff has been paramount. It has put independent retailers right back in the heart of their communities, with an increased appreciation from grateful shoppers."
Seasons Bakery pipped Lovingly Artisan to the post with the latter named among the commended retailers for the north west region. Ben & Ella's Farm Shop, Artisan Bakery & Little Barn in Halstead was the only other bakery to be named as a commended retailer.
The judges praised Seasons Bakery for its "passion and care" to the way it approached everything in lockdown, even more so as owner Dan Nemeth had a new baby in tow. Seasons' approach to staff by creating jobs for those who had lost them elsewhere and its careful selection of suppliers was also applauded by the judges.
To see the full list of regional winners and commended retailers visit the Farm Shop & Deli website.