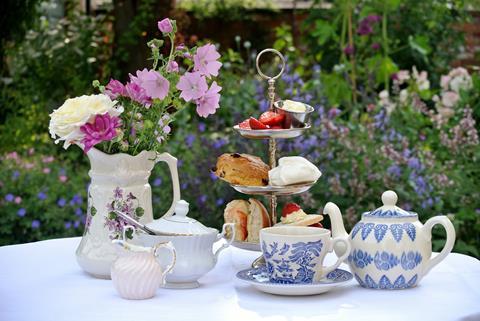 Publication date: w/c 8 August 2022
Editorial submissions deadline: 22 July 2022
Editorial contact: amy.north@wrbm.com
This year Afternoon Tea Week takes place from 8 to 14 August and to celebrate British Baker will be exploring the latest developments on the afternoon tea scene.
Key questions this feature will explore:
What are the key components of afternoon tea?
How does the offer differ between high end outlets and more casual settings like cafes?
What are the top trends in afternoon tea for 2022 and beyond?
How are traditional elements, such as scones, evolving to draw in consumers?
When it comes to pastry, what types and formats are present at afternoon tea occasions? How are these evolving?
Afternoon tea by post grew in popularity during the pandemic. What future does this format have? What other formats could come to the fore in 2022 and beyond?
What advice do you have for bakers/operators looking to introduce/improve an afternoon tea offering?