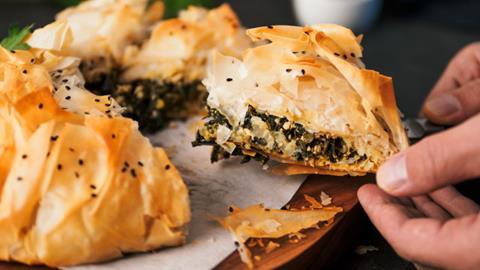 This feature will explore the opportunity for filo pastry on the UK bakery scene.
PASTRY
Publication date: 7 July 2020
Editorial submissions deadline: 10 June 2020
Editorial contact: sheena.adesilu@wrbm.com
FILO PASTRY
Is it time bakers have another look at filo? Popular in Middle Eastern cuisine, filo pastry is often overlooked on the UK bakery scene which is dominated by the likes of shortcrust and puff pastry.
This feature will examine whether its time for bakers to have another look at filo pastry. Themes include the secret to a good filo pastry, whether bakers should buy it ready-made from suppliers or make their own as well as the pros and cons of doing this. It will also offer up recipe inspiration by looking at the types of traditional products it is used in as well as on-trend options.