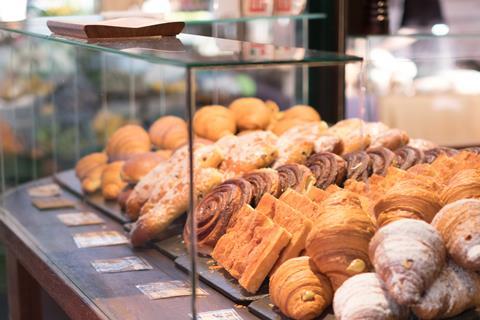 Publication date: 11 April 2022
Editorial submissions date: 16 March 2022
Editorial contact: amy.north@wrbm.com
The out-of-home bakery market was badly hit by the pandemic, but recovery is happening at pace as businesses move ahead with plans to emerge bigger and brighter than before.
This feature will explore what recovery looks like, what tactics businesses are employing to drive growth, where opportunities lie, and the mark left by the pandemic and associated lockdowns.
It will accompany a ranking of the top 75 companies that sell baked goods as a primary element of their food offering in a non-supermarket retail, food-to-go or eat-in format. Businesses in the list include Costa, Subway, Greggs, Cooplands, Birds Bakery and more.
Key questions this feature will explore:
How has the out-of-home bakery market, and its key players, performed over the past year?
What impact has the pandemic left on the market?
What are consumers looking for? How are businesses adapting to meet these needs?
How are businesses coping with rising costs and supply issues?
How are businesses seeking to combat staff shortages and recruit for vacancies?
Which channels, such as delivery, travel, high street, drive-thru and online, present the most opportunities for future growth and why? Which ones will face difficulties?
Many businesses, including Greggs, Cooplands and The Cornish Bakery, are aiming to increase the number of stores they have in the UK. What potential for growth is there?
What are the top-selling bakery products in the out-of-home channel?
Looking at products, what are some of the top new bakery launches in this market this year? Why have they been so successful?
What will the out-of-home market look like in the future?