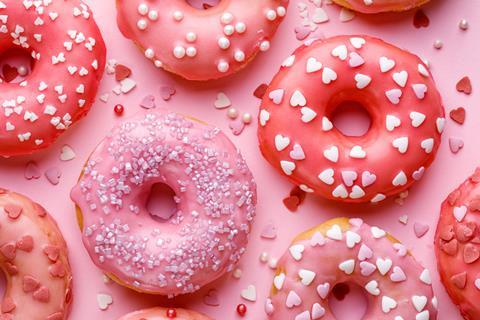 Publication date: w/c 9 May 2022
Editorial submissions date: Friday 22 April 2022
Editorial contact: amy.north@wrbm.com
This feature, which will be published during National Doughnut Week, will explore the trends playing out on the doughnut market.
Key topics this feature will explore are:
What are the top trends playing out in the doughnut market?
What are the main influences behind these trends?
What are the key flavours and toppings to look out for in the future?
Much of the innovation in doughnuts is around toppings and fillings. How can bakers innovate when it comes to the dough?
Besides an indulgent treat/snack, what opportunities are there for doughnuts at other occasions? For example, savoury ones? Celebratory ones? Etc…
How are consumer concerns around health playing out on the doughnut market?
How are manufacturers, bakers and retailers tapping into the above trends? (Please provide examples if you have them).
We're also looking for recipes which show how bakers can tap into these trends. If you have one which fits the bill, please send it over along with a photo of the final product.