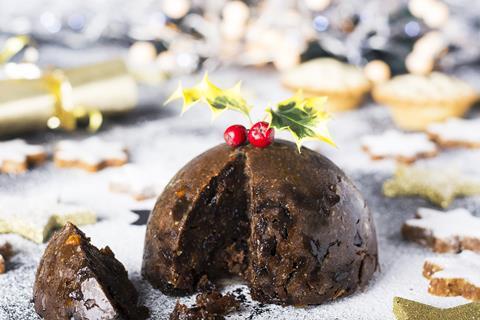 Publication date: 19 October 2022
Editorial submissions deadline: Monday 10 October
Editorial contact: vjbamford@googlemail.com
Can anything save the humble Christmas pudding?
Kantar data shows sales of the Christmas classic has fallen by nearly a third since 2017 as consumers turn to other types of desserts for their festive occasions.
This piece will explore how retailers, manufacturers and bakers are looking to put the value back into the market and the tactics they are using to draw consumers back in.
Key areas this article will explore are:
The Kantar data covers the supermarkets – what is appetite for Christmas puddings like from other outlets, such as specialist retailers and craft bakeries?
Which festive desserts are winning over consumers and why? What can Christmas puddings do to compete against them?
What innovation can be seen in Christmas puddings this year?
On average, consumers buy just one Christmas pudding throughout the festive period. What can be done to increase this frequency?