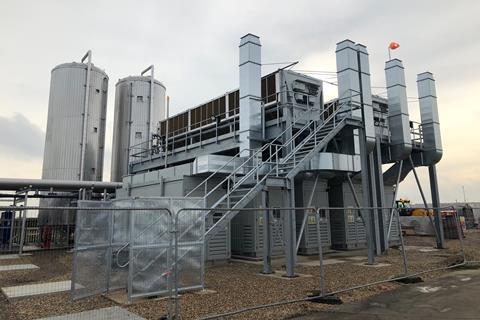 Bakkavor has secured a £13.3m asset finance deal to overhaul its network of refrigeration systems as part of its environmental initiative.
The funding, provided by HSBC, will allow the bakery manufacturer's programme of upgrades to begin with plant replacements at the group's Sutton Bridge and Boston sites in Lincolnshire and its Bo'ness site in West Lothian.
The wider move to transform its entire UK network of refrigeration systems forms part of Bakkavor's environmental, social and governance (ESG) strategy, which has the aim of achieving net zero for the group by 2040.
"As a manufacturing company, our biggest operational impact on the climate comes from the heating and cooling systems used in our sites, so it's great to see the next phase of the overhaul of our refrigeration systems get underway, reducing our company's carbon footprint on the road to net zero," said Ben Waldron, chief financial officer at Bakkavor Group.
"Now more than ever is climate action at the forefront of how we do business. We're grateful for the support from the team at HSBC UK as we take this huge step towards achieving this goal," he added.
Sacha Balachandran, head of equipment finance at HSBC UK, commented that the funding was "indicative of a wider trend in the industry to use technology to find new ways to succeed with low-carbon operations", adding that Bakkavor was "right at the cutting edge of that approach".
"Since the launch of its ESG strategy, Bakkavor has sought to innovate in order to tackle its environmental footprint," Balachandran said. "This isn't easy in the refrigerated goods sector, which has a variety of challenges to maintain product quality during production and distribution."
In September, Bakkavor reported a 4% rise in group revenue for H1, with the like-for-like figure outstripping pre-pandemic levels.