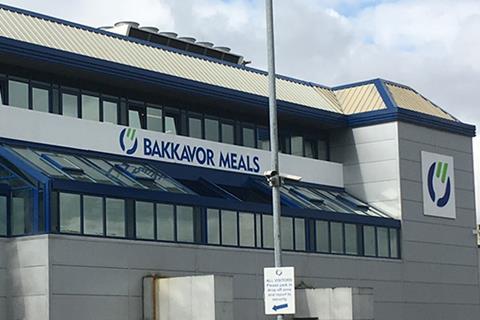 Bakkavor has reported a 4% rise in group revenue for H1, with the like-for-like figure outstripping pre-pandemic levels.
The unaudited results for the 26-week period up to 26 June 2021 showed group revenue totalling £915.7m, compared with £880.5m for the corresponding period in 2020. Like-for-like revenue grew 6.4%, up to £924.9m compared with £869.1% in H1 2020, while also exceeding the 2019 H1 figure of £913.6m by 1.2%.
Adjusted operating profit stood at £47m, representing a 63.8% rise on the equivalent 2020 period and 10.8% ahead of 2019.
Bakkavor's UK performance for H1 showed revenue of £787.5m, a 0.9% rise on the 2020 figure, with like-for-like revenue up 2.4%. Adjusted operating profit was £44m, representing a 7.3% rise on H1 for 2020. Compared to 2019, reported sales declined 3.2% and like-for-like sales were down 1.9%.
The company said it was "reassured" by the positive recovery in sales in the UK following the unwinding of government restrictions since March. The report noted that the pace of demand returned "faster than expected", and as more normalised shopping habits were established, meals, pizza & bread and desserts categories "rebounded to pre-pandemic levels".
"I am pleased with the overall performance in the period as like-for-like revenues exceed pre-pandemic levels and profitability improved considerably," said Agust Gudmundsson, Bakkavor CEO.
"The UK has shown a positive recovery, benefiting from a return of shopping habits to 2019 levels and a strong pipeline of innovation, as well as a meaningful pick up in operational gearing as volumes recover."
The H1 report said Bakkavor had added a range of bread and desserts to its existing Pizza Express offer over the period, while continuing to "innovate in premium desserts", including the launch of two own brands, The Delicious Desserts Company and Haydens Bakery.